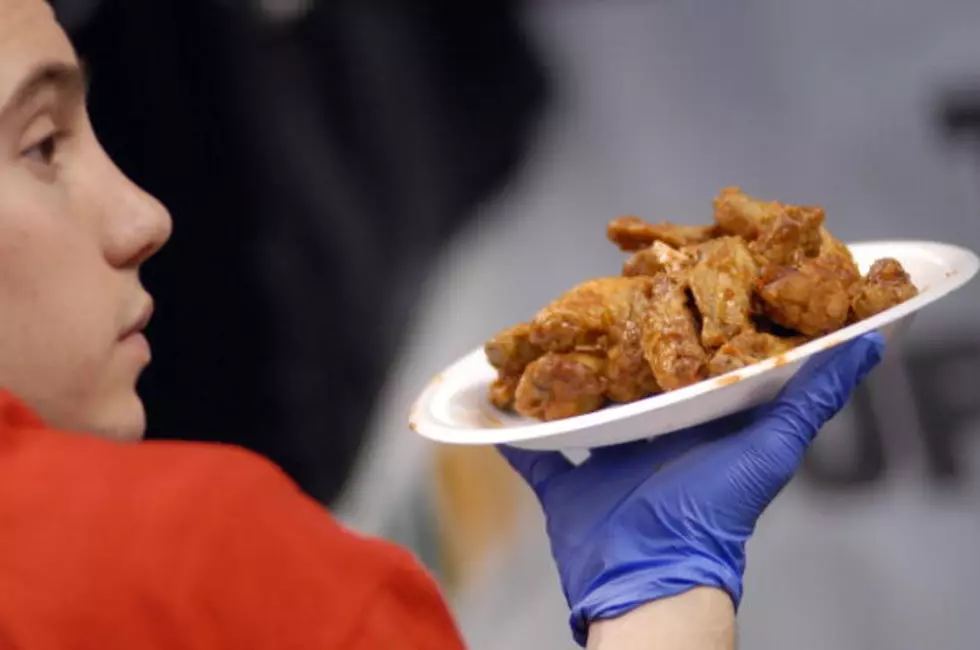 The 2018 National Buffalo Wing Festival Returns
Getty Images
It's that time of year again! People from all over the world and right here in WNY gather for the tastiest festival around! On September 1st and 2nd, Coca-Cola Field will be turned into a stage for some of the best wings in the world. According to a press release from the Wing Festival,
"Now in its 17th year, the festival, which attracts 70,000+ attendees from all 50 states and 44 different countries, features more than 28 local, regional, national and international eateries serving more than 100 styles of chicken wings."
In just under two weeks there will be two jam-packed days full of activities for the family and competitions for the bold. Returning are fan favorites like bobbing for wings, the sauce off and of course the wing eating competitions. And back by popular demand is the mechanical chicken wing ride! You can see a full schedule of events HERE.
The charitable side of the festival will still present. According to the Wing Festival they have,
"Over the past 16 years, the National Buffalo Wing Festival has raised more than $365,000 for local charities. The festival will again give back to the community with this year's beneficiaries including Alzheimer's Association Western New York Chapter, Food Bank of WNY and Meals on Wheels for Western New York Inc."
There will be over 20 vendors from near and far serving up the best that wings and treats that have to offer. The farthest vendor will be making the trip to London, England.
Learn more about the National Wing Festival and how to participate in any of the activities HERE.
2018 National Buffalo Wing Festival 
Coca-Cola Field (275 Washington Street, Buffalo, 14203)
Saturday, Sept. 1, 2018 (12-9pm)/Sunday, Sept. 2, 2018 (12-7pm)
Admission is $5. Children under 8 are free.