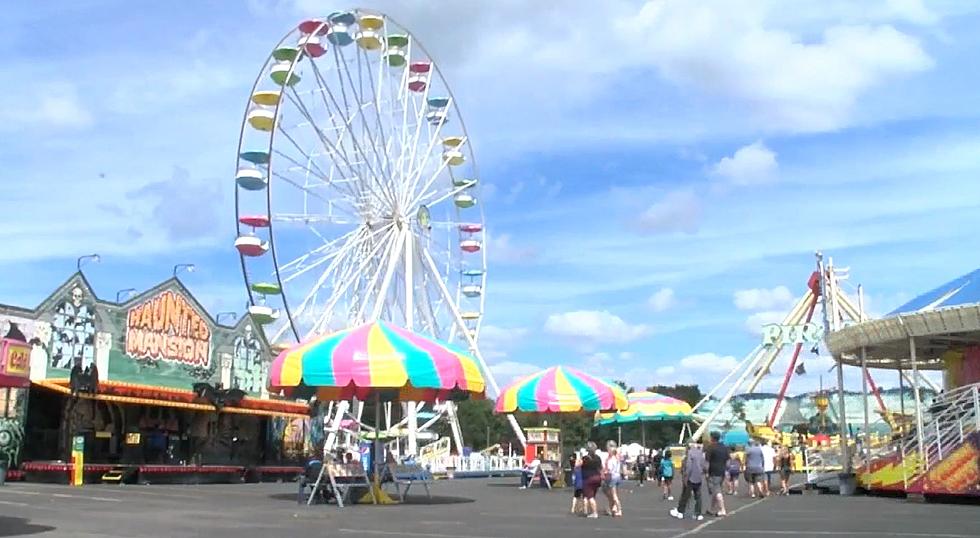 The 'Best 12 Days Of Summer' Wraps Up For Another Year
Photo Credit: WKBW-TV
Following a return from a year off as a result of the Pandemic, the Erie County Fair dubbed "The Best 12 Days of Summer" wrapped up activities last night. But visitors are still savoring the dozens of food vendors, pop-up shops, musical talent, and local organizations that made this Summer seem a bit more normal. Other than the heat and an occasional shower this year's Fair didn't disappoint.
The Erie County Fair is traditionally one of New York's largest outdoor events, and the third-largest county fairs in the United States, typically attracting over a million people.
WKBW- TV reported that according to the Fair's website, the Erie County Fair has tracked an average of over 1,000,000 attendees across the last five years. The 2019 Erie County Fair broke attendance records with more than 1.2 million visitors.
Aside from Ferris wheels and funnel cakes, corn dogs, taffy, kettle corn, and other classics, this year's fair had some new entries including the Bomb Cob a twist on the classic corn on the cob. The fair version made by Crafted Cob offered fair-goers an ear of corn with Flamin' Hot Cheetos, cheese, and blue Takis chips with a sriracha mayo base for red, white, and blue satisfaction.
There were Yancy's Fancy buffalo wing nachos made with buffalo wing cheese from Yancy's Fancy, a WNY favorite, and topped with chicken and even Jalapenos, salsa, and sour cream for add-ons.
As I got older I definitely appreciated the fair food over the Ferris wheel and spinning rides that leave you a bit dazed and off-kilter. Trying to duplicate some of the unique treats experienced at the Fair at home, has a tendency of leaving one disappointed and yearning for the Fair's return next Summer.
While the Fair has wrapped for this year the Erie County Fairgrounds will continue to host events throughout the summer. A calendar of activities can be found here.
13 Things Every Person From Buffalo Should Do At Least Once
There are so many things to do in Western New York, but here are 13 things that every person from Buffalo should do at least once in their life.
Here Is What Western New Yorkers Think The Official Drink Of The 716 Should Be
Buffalo is known for wings and snow. But if we were to have an official drink what would it be? Here is what you voted for.
15 Things That Will Convince Anyone You're a Western New York Native
Buffalonians have a way of spotting one another even across great distances, like the time I ran into a couple from Alden while in line for an empanada in Key West. But what about if you're new here? Is there a learning curve to being part of the City of Good Neighbors?