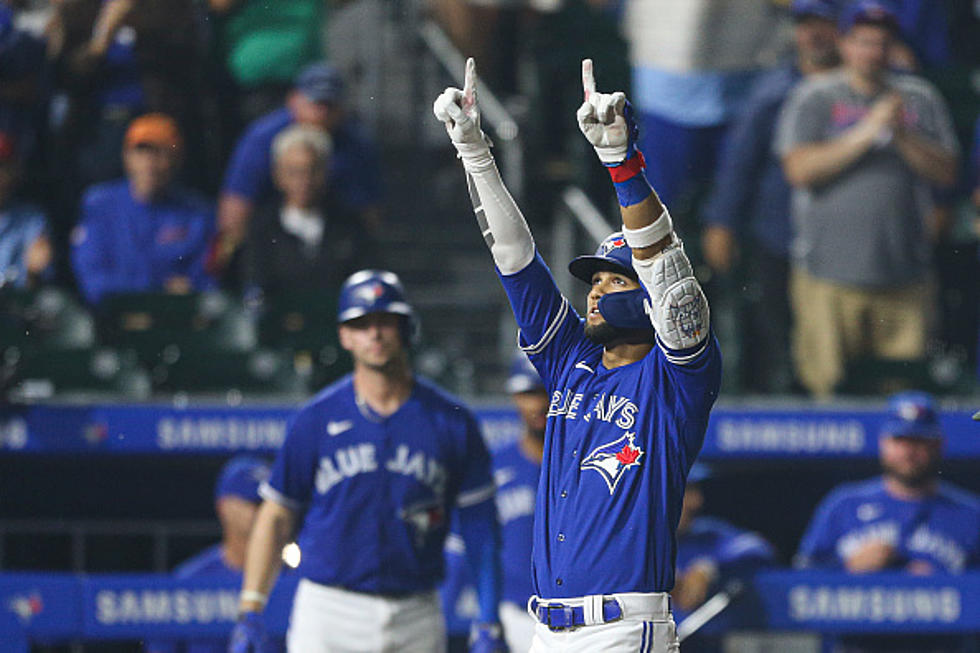 The Blue Jays Thank Buffalo In Touching Social Media Post [PIC]
Getty Images
The Toronto Blue Jays have been playing home games in Buffalo this season, since the start of June. It's been an absolutely incredible ride that has left fans in Buffalo feeling humbled and grateful for Major League Baseball at Sahlen Field.
Unfortunately, the Blue Jays time in Buffalo is nearing an end. The Blue Jays will officially return to Rogers Centre in Toronto on July 30th, with the last home game in Buffalo being played this Wednesday against the Boston Red Sox.
Even though the Blue Jays will be returning to Toronto, they wanted to properly thank Buffalo for the hospitality. Check out this photo they posted on social media this past weekend.
I love how they also included the Bisons' logo on the "thank you" sign as well. It's on the dugout, too, so fans on the baseline will easily see it these last few home games at Sahlen Field.
Hopefully, you were able to get out there for a game over these last several weeks. There's still a couple of them to get to this week if not.
I'll never forget these past two summers with the Blue Jays playing in Buffalo. It's still surreal to think an MLB team was playing meaningful regular-season games just two blocks away from where I work.
We thank the Blue Jays right back and who knows, maybe they play future homes games here.
KEEP LOOKING: See what 50 company logos looked like then and now
KEEP READING: See the richest person in every state
LOOK: Famous Historic Homes in Every State