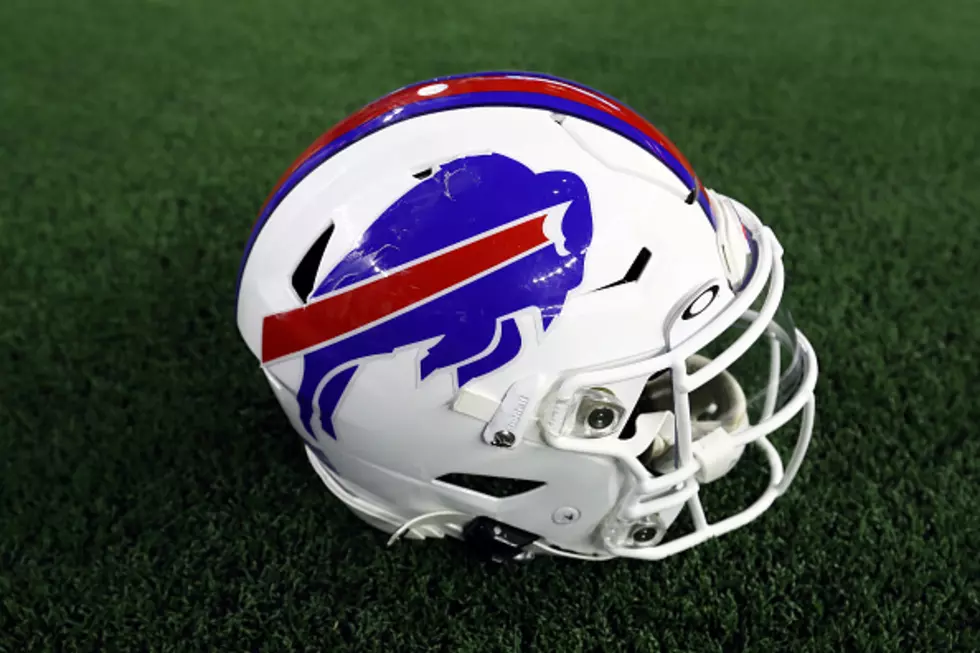 The Buffalo Bills Sign West Seneca Native
Getty Images
When you're a kid growing up in Buffalo, it's not only a dream to play in the NFL or MHL, but any kid would love to do it with the hometown team. I wanted to play for the Bills or Sabres as a kid, and I'm sure every sports fan in Western New York wanted the same thing.
There have been a select few who have been able to realize that dream, and you can add another to that list.
On Monday morning, the Buffalo Bills officially announced the signing of offensive lineman, Evin Ksiezarczyk to the team's practice squad.
Ksiezarczyk is a West Seneca native and played college football at the University at Buffalo in Amherst.
He was signed by the Atlanta Falcons as an undrafted free agent in 2020 and spent the 2021 offseason with the Minnesota Vikings, before most recently being a member of the Washington Football Team. He was released by Washington on September 17th.
Ksiezarczyk played high school football at West Seneca East.
It's so cool that someone born and raised in Buffalo is finally on his hometown team. I can't even imagine how surreal that must feel. Ksiezarczyk won't be active on game days as a member of the practice squad, but the Bills could use the extra depth in that position.
You may remember other Buffalo natives who played on the Bills, like Naaman Roosevelt (2010-2011) and Jon Corto (2007-2011).
15 Things That Will Convince Anyone You're a Western New York Native
Buffalonians have a way of spotting one another even across great distances, like the time I ran into a couple from Alden while in line for an empanada in Key West. But what about if you're new here? Is there a learning curve to being part of the City of Good Neighbors?
15 Things You Should Never Do at a Bills Home Game
Things that are a no-no to do at a Buffalo Bills home game.
The 25 Perfect Fall Restaurants in Western New York
The best restaurants during the fall in Buffalo and Western New York.
20 Most Affordable Suburbs in Buffalo [LIST]