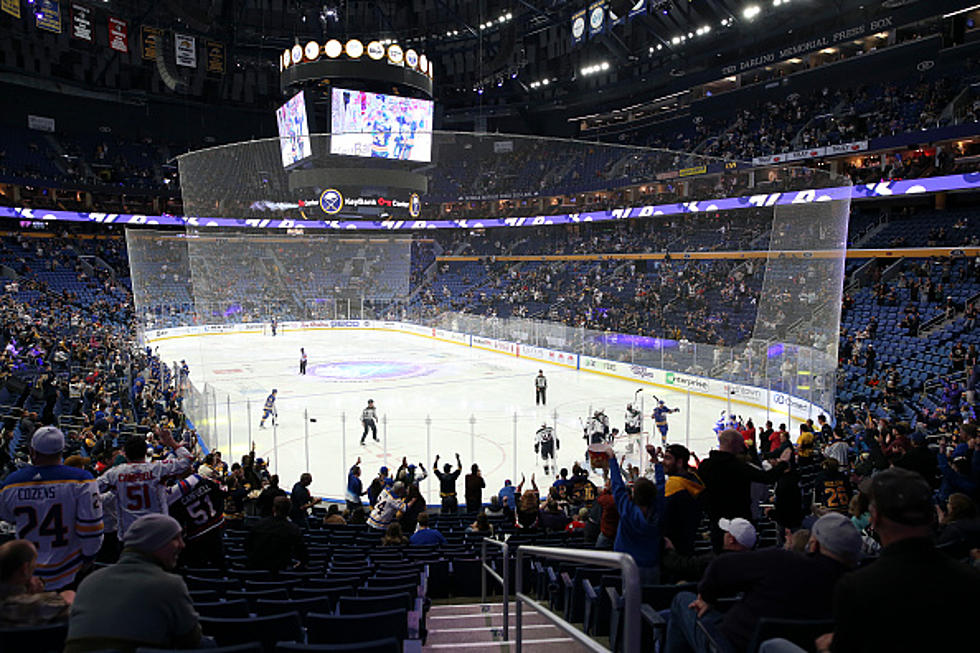 The Buffalo Sabres Make a Very Intriguing Hire
Getty Images
The Buffalo Bills have been stealing away the spotlight in Western New York for what seems like years, but don't look now, the Buffalo Sabres have been blazing to start the season.
They have their first 3-0-0 record since the 2008-2009 season and they have looked very impressive in the process, including blowout wins against the Montreal Canadiens and Vancouver Canucks.
Off the ice, the Sabres are making headlines as well.
John Vogl of The Athletic is reporting that the Sabres have hired Domenic Galamini Jr. He will serve as the team's data scientist.
The new position will help expand the analytics department under relatively new hire, Sam Ventura. Galamini Jr. brings experience from his time at Stathletes, which served as a statistical database for every hockey league in North America.
It appears the Sabres are making a huge push to be at the front of the line with advanced stats and analytics. This is a popular way to find value in players others cannot see. The analytics department in pro sports was first popularized by Billy Beane and the Oakland Athletics, which spawned the movie, Moneyball.
I love this direction the Sabres are going in. I also love the gameday aesthetics, such as playing a different goal song for each player who scores; similar to what baseball teams do with walkup music. It's a sign that the Sabres are trying to win back over their fanbase after obvious turmoil.
We will see what exactly happens with the roster in the next two to three seasons, but I'm excited.
Buffalo Sabres Captains Since 2000
Buffalo Sabres Goalie Masks
ALSO: Former Minnesota Twins All-Star's Home for Sale - Complete With Brewery
CHECK IT OUT: 100 sports records and the stories behind them