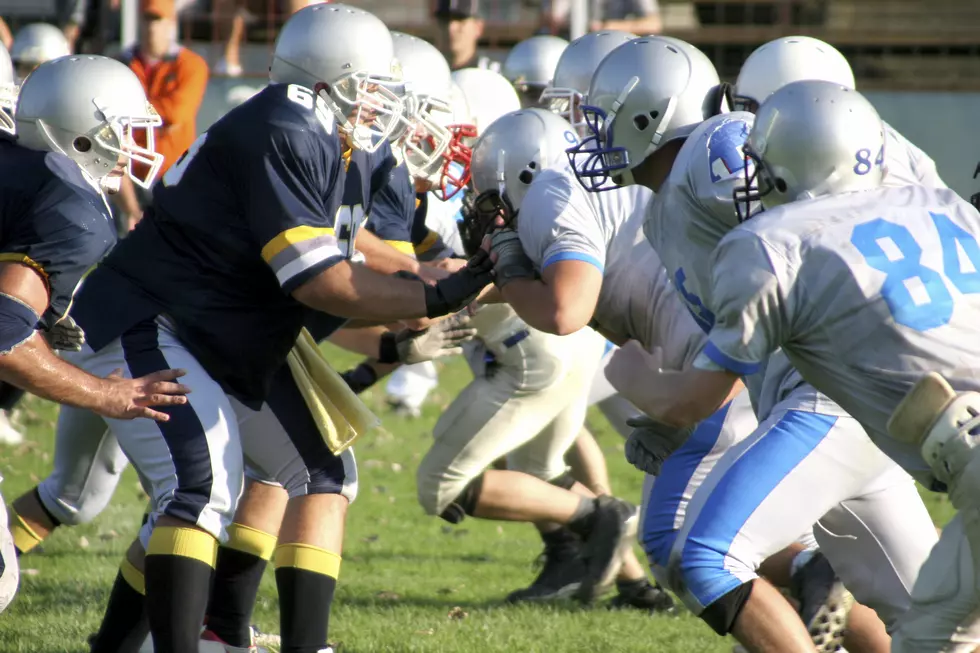 The Half A Game Most People Never See
Townsquare Media
Quarterbacks throw, running backs run, receivers catch the ball.  They're the football players that get all of the attention.  But there are other players on the field that make all of that possible - it's the linemen.  They're the ones who protect the quarterback, allowing him to throw the ball so that the receiver can catch the ball and open the holes so that the running back can run the ball.  They're the players that work in the treches.
The annual Trench Trophy awards are designed to recognize the high school football linemen who often get overlooked.  This year's Trench Trophy Banquet was held Wednesday night at the Lancaster Elks Club.  From among 12 finalists Jeremiah Sanders of South Park High School was selected as this year's Trench Trophy winner - emblematic of the best high school  lineman in Western New York. Nominations are taken from more than 40 scouts each year.  The nominations are then whittled down to the final 12.  In addition to Sanders, the other finalists were:
Manny Al-Hemyari - Cleveland Hill Golden Eagles
Joe Andreesen - Lancaster Legends
Sam Arrington - Cleveland Hill Golden Eagles
Terrance Bass - Cheektowaga Warriors
Jake Calo - Lancaster Legends
Brad Claycomb - West Seneca West Indians
Jordan Holmes - North Tonawanda Lumberjacks
Will McGennis - Canisius Crusaders
Kyle Schreader - Starpoint Spartans
Tariq Whitaker - Cheektowaga Warriors
Walt Woodarek - Franklinville/Ellicottvlle Titans
Among the guest speakers at Wednesday night's banquet were former NFL line coach and Kenmore native Jim McNally and Buffalo Bills linebacker Lorenzo Alexander.