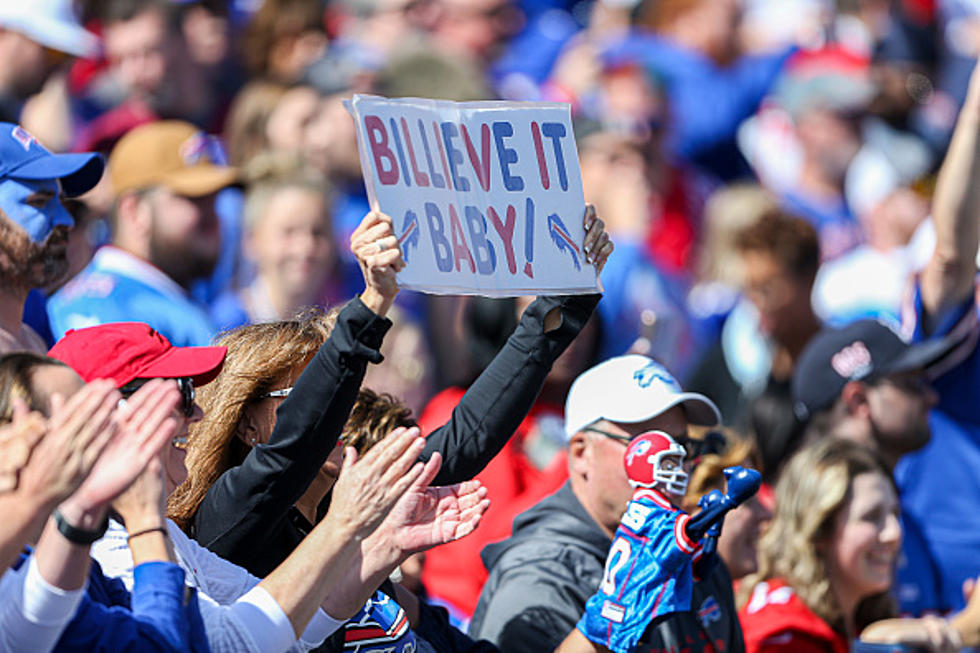 The Most Patriotic Moment At Highmark Stadium?
Getty Images
It was an electric crowd inside of Highmark Stadium this past Sunday in Orchard Park. The Buffalo Bills looked very impressive against the Washington Football Team and had a great win! Many are saying it was a career day for Josh Allen.
But beside the football and all of the great things that the team did individually, there was another moment at the stadium that had just about all of us in tears.
LATER IN HIS MILITARY CAREER, PAUL WAS INJURED BY A MINE.
AFTER SPENDING MONTHS IN A HOSPITAL, HE WAS HONORABLY
DISCHARGED ON JULY 4 TH , 1944!
PAUL IS ENJOYING RETIRED LIFE IN NORTH BUFFALO. HE WAS
MARRIED TO HIS LATE WIFE THERESA FOR SIXTY-SIX YEARS! AND
TOGETHER THEY HAD THREE DAUGHTERS, SIX GRANDCHILDREN, AND EIGHT GREAT GRANDCHILDREN.
Paul Catalano turns 100 years old today. Seeing him in that moment, inside of the stadium on Sunday, was something that I will never forget.
The World War II veterans in our country truly are part of the greatest generation in the United States. Hats off to the Buffalo Bills for their continued support and recognition of the men and women who put on the uniform, or who have put on the uniform, to serve defend and protect this great country.
It was a great moment and one of the most patriotic moments that brought on all the feels at Highmark Stadium this weekend. Thank you Mr. Catalano for all you have done for this great country and enjoy your 100th birthday today!
Josh Allen's College Days
6 Must-Try Spots in Buffalo for the Perfect Wings on Game Day