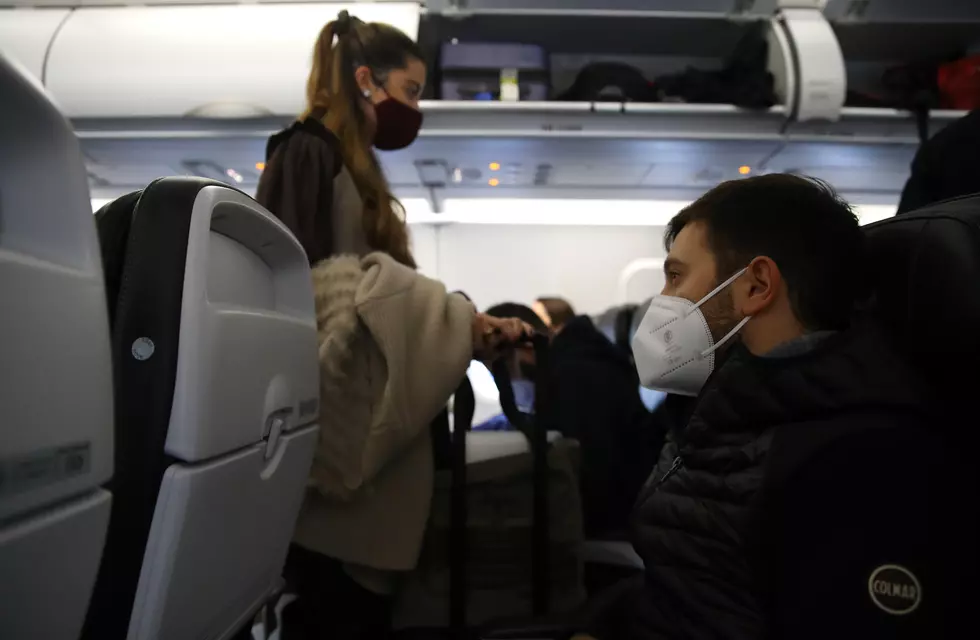 Thinking About Flying? It Might Not Be A Big COVID-19 Risk After All
Getty Images
If you haven't been on an airplane because you're afraid of exposure to COVID-19, new information suggests flying may not present a big contagion risk.
Enter your number to get our free mobile app
According to a study done on planes used by United Airlines, researchers found the risk of COVID-19 exposure onboard its aircraft is "virtually non-existent."
The study found that when masks are worn, "there is only a 0.003% chance particles from a passenger can enter the passenger's breathing space who is sitting beside them."
The study was conducted by the Department of Defense in partnership with United Airlines; 300 tests were conducted in a little over six months using a mannequin on a United plane.
The mannequin was equipped with an aerosol generator that allowed technicians to reproduce breathing and coughing. Each test released 180 million particles - equivalent to the number of particles that would be produced by thousands of coughs. They studied the way the mannequin's particles moved inside the cabin with a mask on and off. -ABC News
The tests were conducted using the conditions of a full flight -- technicians placed sensors in seats, galleys, and the jet bridge to represent other plane passengers.
"99.99% of those particles left the interior of the aircraft within six minutes," United Airlines Chief Communication Officer Josh Earnest told ABC News.

 

"It indicates that being on board an aircraft is the safest indoor public space, because of the unique configuration inside an aircraft that includes aggressive ventilation, lots of airflow."

 
How to Make a No-Sew Face Mask From Leggings