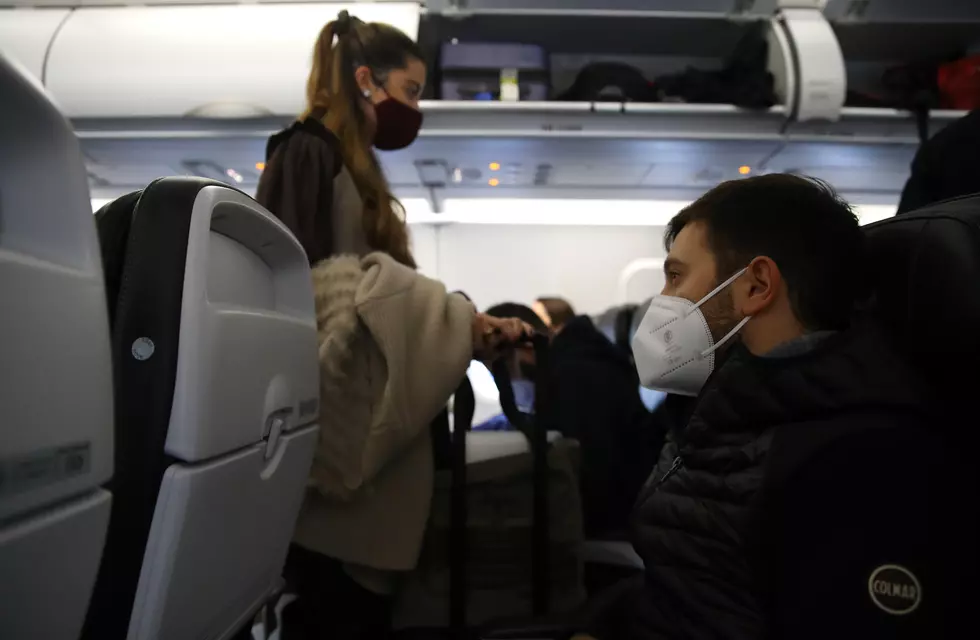 Thinking About Flying? It Might Not Be A Big COVID-19 Risk After All
Getty Images
If you haven't been on an airplane because you're afraid of exposure to COVID-19, new information suggests flying may not present a big contagion risk.
Enter your number to get our free mobile app
According to a study done on planes used by United Airlines, researchers found the risk of COVID-19 exposure onboard its aircraft is "virtually non-existent."
The study found that when masks are worn, "there is only a 0.003% chance particles from a passenger can enter the passenger's breathing space who is sitting beside them."
The study was conducted by the Department of Defense in partnership with United Airlines; 300 tests were conducted in a little over six months using a mannequin on a United plane.
The mannequin was equipped with an aerosol generator that allowed technicians to reproduce breathing and coughing. Each test released 180 million particles - equivalent to the number of particles that would be produced by thousands of coughs. They studied the way the mannequin's particles moved inside the cabin with a mask on and off. -ABC News
How to Make a No-Sew Face Mask From Leggings