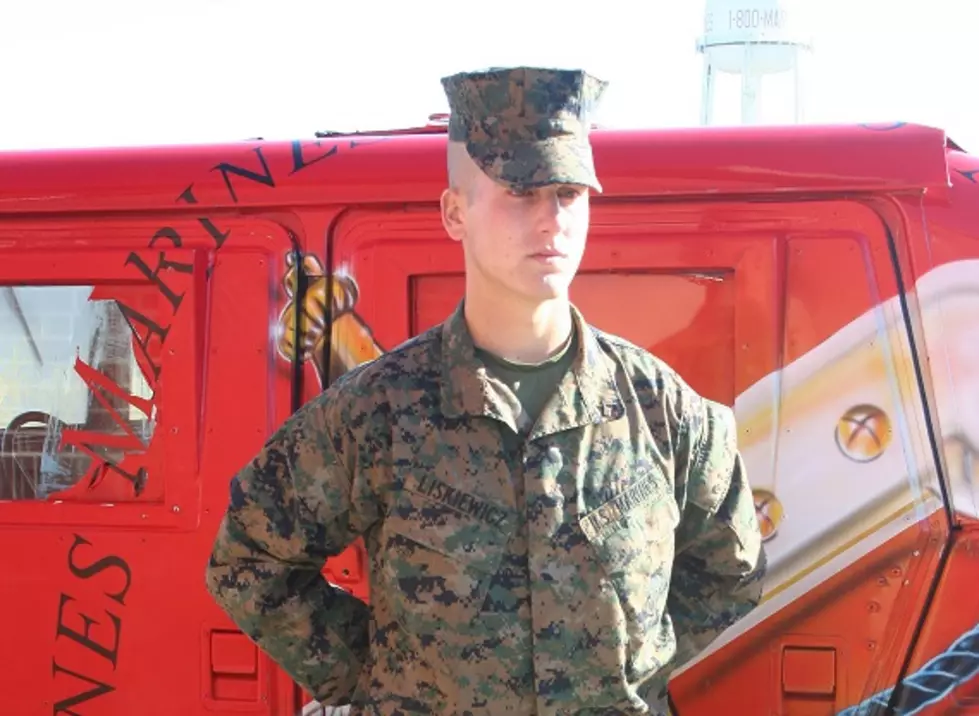 This Week, We Honor Corporal David Liskiewicz As Our Hometown Hero!
(listener submitted photo)
Each week we recognize and honor the soldiers who are fighting for our freedom or have done their time and helped to protect us in the past. Along with that, we recognize that it takes a huge sacrifice from the family as well.
This week, we recognize 20-year-old Marine Corporal David Liskiewicz as our Hometown Hero!
Corporal Liskiewicz entered boot camp after graduating high school and is currently in his second year with the Marines. He is stationed at Camp Lejuene as an electrical engineer but was deployed almost a year ago. Unfortunately, because of the deployment, there is not much communication between the soldiers and their families, so his location is actually unknown at this point.
We are keeping Corporal Liskiewicz and his family in our prayers and ask that you do too as we honor him this week as our Hometown Hero.
Remember, if you would like to nominate someone who is currently serving our country or has served in the past, simply click the button below. We will honor a new Hometown Hero each week, and if their name is picked, not only do we mention them on the air but we also dedicate the first song on Noon Tunes to them.
Thank you once again to Corporal David Liskiewicz, this week's Hometown Hero!