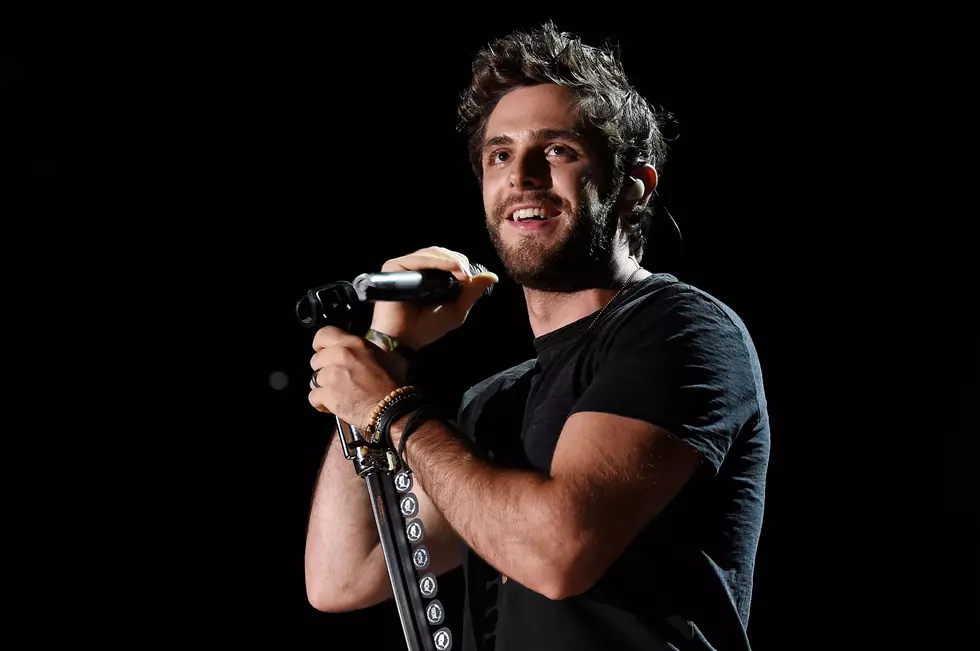 Thomas Rhett Drops Brand New Single and Name-Drops Many Country Classics [LISTEN]
Getty Images
Surprise!
Country music superstar Thomas Rhett has released a brand new single called "What's Your Country Song" and it serves as the first release from new music we're expecting at some point in the future from Rhett.
"What's Your County Song" was written by Thomas Rhett, his dad Rhett Akins, Jesse Frasure, Ashley Gorley and Parker Welling, and is an anthem for country music fans of all ages.
Enter your number to get our free mobile app
The song name-drops many country classics, and even manages to tip the hat to a recent hit or two from this decade.
"Did you grow up on a tractor?
Did your daddy let you drive?
Are you whiskey bent and hell bound
Even though your mama tried?
Did you cruise down a backroad
With your dixieland delight?
Are you on the chattahoochee
On a barefoot blue jean night?"
The coolest part of the song might be when Thomas name-drops his dad's 90s country classic, "That Ain't My Truck."
"Do your exes live in Texas?
Are you so lonesome you could cry?
Are you heartbroke 'cause you know
That ain't your truck in her drive?
Are your friends all in low places
Underneath the neon moon?
Are you already country
Back when country wasn't cool?"
Here's a not-so official list of all the songs that Thomas Rhett name-drops in "What's Your Country Song."
Hank Williams Jr. - "Whiskey Bent and Hell Bound"
Alan Jackson - "Drive (for Daddy Gene)"
Merle Haggard - "Mama Tried"
Alabama - "Dixieland Delight"
Florida Georgia Line - "Cruise"
Alan Jackson - "Chattahoochee"
Jake Owen - "Barefoot Blue Jean Night"
George Strait - "All My Exes Live In Texas"
Hank Williams - "I'm So Lonesome I Could Cry"
Rhett Akins - "That Ain't My Truck"
Garth Brooks - "Friends In Low Places"
Brooks & Dunn - "Neon Moon"
Barbara Mandrell - "I Was Country (When Country Wasn't Cool)"
Deana Carter - "Strawberry Wine"
Hank Williams Jr. - "Family Tradition"
You can listen to the song below.
Country Stars Then And Now