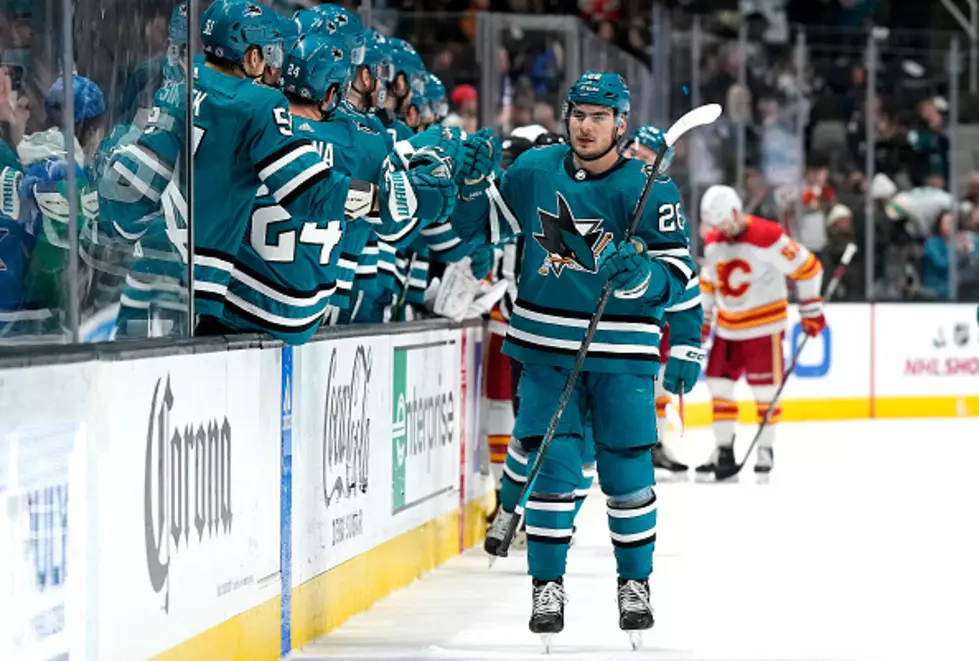 Buffalo Sabres One of the Favorites to Trade for Elite Forward
Getty Images
The Buffalo Sabres next play against the Calgary Flames on Saturday night at KeyBank Center, which will kick off a six-game stretch in 12 days.
The team is fighting for a playoff spot, which is the latest they have fought for a playoff spot in over a decade. They will try and snag one of the wild card spots, currently occupied by the Washington Capitals and Pittsburgh Penguins.
The New York Islanders are also ahead of the Sabres, but Buffalo has four games in-hand on both the Islanders and Capitals. They have played the same number of games as the Penguins and sit one point behind them.
Many people have been pleasantly surprised the roster is year ahead of schedule. Buffalo has arguably the best collection of prospects in the league, and with them in the playoff race, they might decide to be a buyer at the March 3rd trading deadline.
The name that keeps surfacing as a target for teams is San Jose Sharks star forward, Timo Meier.
Meier currently has 28 goals and 48 points in 51 games. The Sharks are 17 points out of a playoff spot in the Western Conference and the indication is Meier will be on the move, likely to an Eastern Conference team.
According to Bet California dot com, the Sabres have the 4th best odds to land Meier before the March 3rd deadline.
The Sharks are the leaders (retaining him), followed by the New Jersey Devils and the New York Rangers. Below the Sabres are the Seattle Kraken and then the field.
Sabres are +1150 (8 percent).
The Sabres have too many prospects in the system. Not all of them can make it with the organization long-term and this is the time to use that capital to land a veteran. Do the Sabres think that's Meier?
We have to wait and see.
6 Best Trades in Buffalo Sabres History
Taking a look at the absolute best trades in Buffalo Sabres history.
Buffalo Sabres Captains Since 2000
22 Famous Buffalo Sports Phrases Every Die-Hard Bills and Sabres Fan Knows
Being a sports fan in Buffalo is sometimes like knowing a different language. Here are 22 of our favorite Buffalo sports phrases you already know if you're a huge fan! And if you're new here, here's how to catch up.