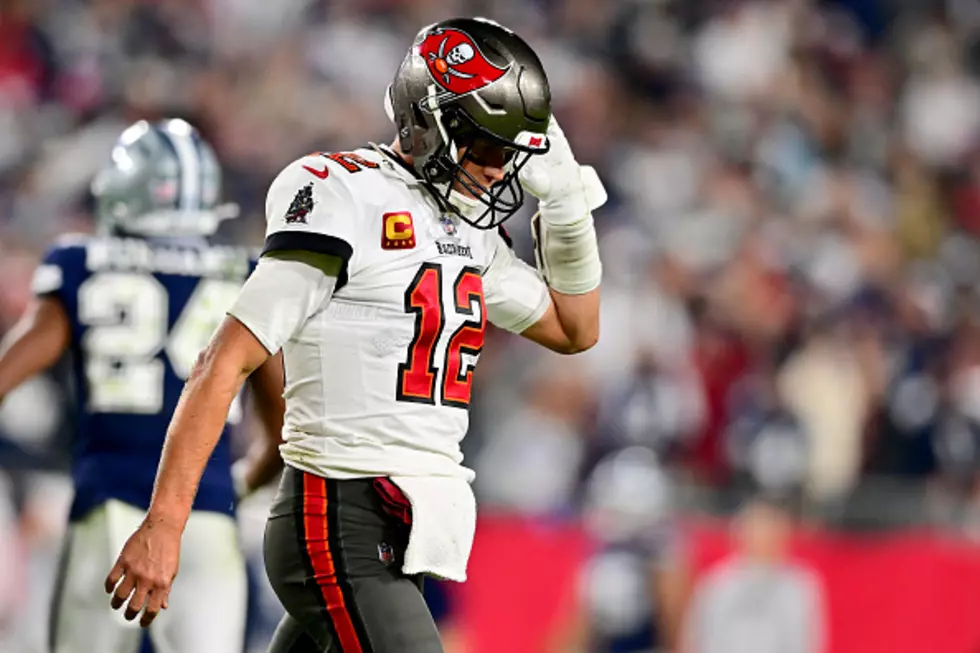 Tom Brady Accused of Dirty Play in Potential Last Game
Getty Images
The NFL playoffs has eight teams remaining, as we head into the divisional round.
The final wild card round game was played last night in Tampa Bay. The Dallas Cowboys defeated the Tampa Bay Buccaneers in what was a blowout.
The Bucs offense looked very bad and there's talk this could have been Tom Brady's final NFL game, and that speculation is even more loud after Brady gave what looked like a goodbye speech to the Tampa media in his postgame press conference.
However, Brady is also under fire for something he did to Cowboys safety Malik Hooker.
Brady appears to try and kick the legs out of Hooker when he was returning the ball upfield.
Former Cowboys defensive lineman and current NFL Live analyst on ESPN, Marcus Spears, called the play by Brady "dirty."
I think this was a very bad play by Brady. There's no reason to kick a player like that. It's an easy way to injure someone, whether it's their leg, ankle or foot.
Now the talk is where Brady will play next season, if he plays at all in 2023? Here's that postgame press conference that was mentioned earlier.
If the 45-year-old quarterback comes back for one more season, it's reasonable to think he ends it with another team that isn't the Bucs.
The Las Vegas Raiders feels like a prime candidate, since Brady's longtime offensive coordinator Josh McDaniels is now the head coach and he would get to play the system he spent years with. The Miami Dolphins and San Francisco 49ers are also rumored options, since Miami is the team that had interest in him back in 2020 and the 49ers is Brady's childhood team.
Tom Brady Was Intercepted By These Buffalo Bills [LIST]
Tom Brady officially called it quits. He is a list of every Buffalo Bills player who intercepted him during his Hall of Fame career.
16 Buffalo Bills With Some Of The Best And Worst Nicknames
22 Famous Buffalo Sports Phrases Every Die-Hard Bills and Sabres Fan Knows
Being a sports fan in Buffalo is sometimes like knowing a different language. Here are 22 of our favorite Buffalo sports phrases you already know if you're a huge fan! And if you're new here, here's how to catch up.