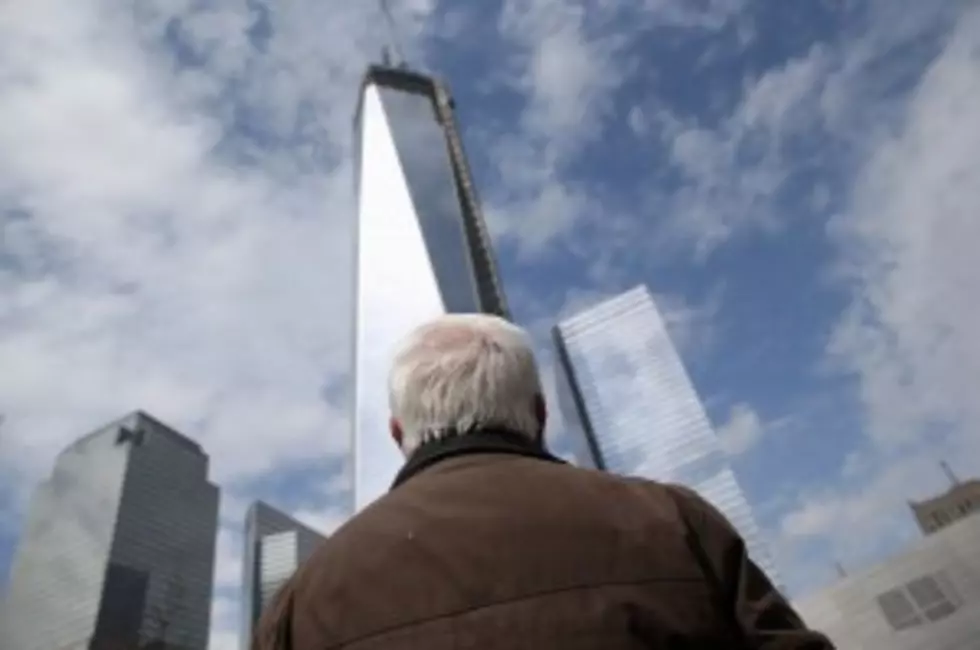 Topping Off One World Trade Center
One World Trade Center (Getty Images)
It already is New York City's tallest building. It took that title a year ago, but today the replacement for the Twin Towers of the World Trade Center becomes the tallest building in the Western Hemisphere. Construction crews this morning will lift the final two sections of a 408-foot spire to the top to raise the height of One World Trade Center to 1,776 feet.
The 18th and final piece of the spire is a stainless steel beacon weighing almost six tons. The first and heaviest section was lifted into place in January. That one section alone weighed more than 67 tons.
The spire will serve as a TV antenna for a broadcast studio that will be located in the Trade Center building.
While it's the tallest building in this half of the world, the CN Tower in Toronto is still the tallest free standing structure. The CN Tower is 39 feet higher.
The tallest structure anywhere in the world is the Burj Kalifa Skyscraper in Dubai. Nearly a thousand feet taller than One World Trade Center Tower, the Burj Kalifa has 163 floors and 46 maintenance levels in the spire.
It's so tall you can watch the sunset on the ground level, then take an elevator to the top and watch the sunset all over again.