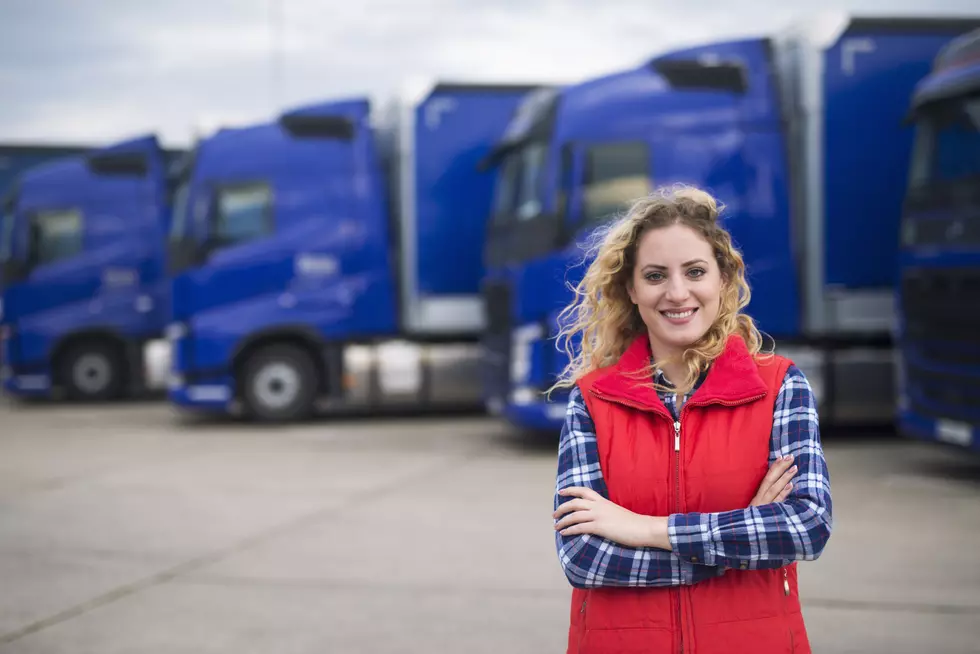 Truck-side Pick-Up Guide: Truck-Friendly WNY Restaurants [SUBMIT]
Getty Images
While there are certainly plenty of newfound obstacles, life has not come to a standstill in WNY or in the country as a whole. A lot of businesses are closed down, but the essentials--like grocery stores and pharmacies--are still open. A big reason they are ABLE to stay open is the hard work of the men and women who transport all the goods we purchase from place to place and to our homes.
There are thousands of drivers out there whose lives haven't come to a screeching halt--in fact, many of them are busier than ever. But with bars and restaurants closing their doors and switching exclusively to takeout/delivery, many of them have lost their favorite food stops. Can't exactly pull a big-rig or a FEDEX van into a drive-thru, right?
Here is the list that was given to me.
***I encourage everyone to to call ahead and talk to the business and find out what they suggest when it comes to parking and pickup of food.***
BBQ - Babzbbq - 716-442-6012
BBQ - East Eden Tavern - (716) 575-4286
Pizza/Burgers - Butera's Craft Beer & Craft Pizzas - 716-648-5017
Pizza - LaVia Pizzeria - 716-532-3637
Bar Food - The Nite Cappe - 716-825-9488
Diner Food - Tom's Diner - (716) 439-4283
Bar Food - Brownie's Sports Bar & Grill - 716-260-2010
Salads/Sandwiches/Burgers/Seafood - Hoovers Restaurant - (716) 731-3830
Pizza - Tim and Bonnie's Pizza  - 716-592-9900
Diner Food - Cozy Corner Restaurant - 716-592-9545
Pizza - Grays Pizzeria - 716-525-1598
Santora's Pizza Pub & Grill
—1402 Millersport Highway - 716-688-3081
—7800 Transit Road - 716-634-6000
We want to continue to build this list for all the truckers and delivery workers who are passing through Buffalo or who travel around the area regularly--a list of places who might be able to handle a 16-wheeler or large van in their parking lot, or who will happily bring food to the hard-working warriors of the road. If you know of a spot, submit it in the form below so we can start building our list.