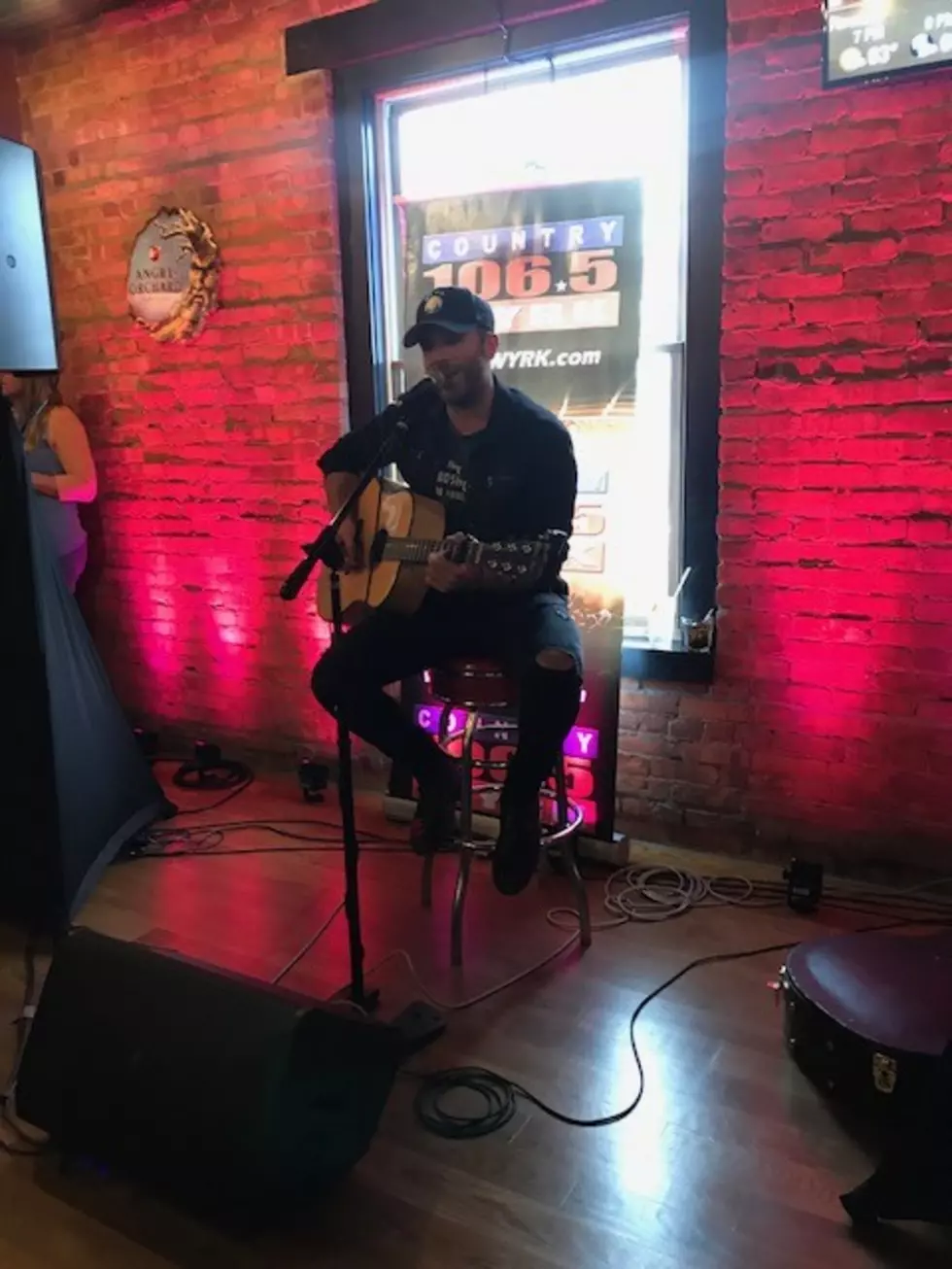 Tyler Rich 'Get to Know Show' Recap + Photos
Photos by Wendy Lynn
Thanks to all who joined us at G-Mac's on Ward Road in Wheatfield last week to see Tyler Rich perform during our Bud Light Get to Know Show!  Regretfully I do not get to Wheatfield all the much, but that has to change given how much fun it was to meet the kind folks who stopped by to see us.
Every few weeks or so we bring in new artists who are visiting the area to share their new music.  Valory Recording artist Tyler Rich performed in front of  packed house and wow'd the crowd with his new song 'The Difference' and in all the time we've done our 'Get to Know Shows' I've never seen an artist stay longer to sing with the crowd.  Fans requested that Tyler do a 'Friends in Low Places' sing-a-long with them so that's what he did.  The sound guys at CJ Sound were all packed up, but that didn't stop the fun!
Here are some picture highlights of lasts week's Get to Know Show with Bud Light at G-Mac's!