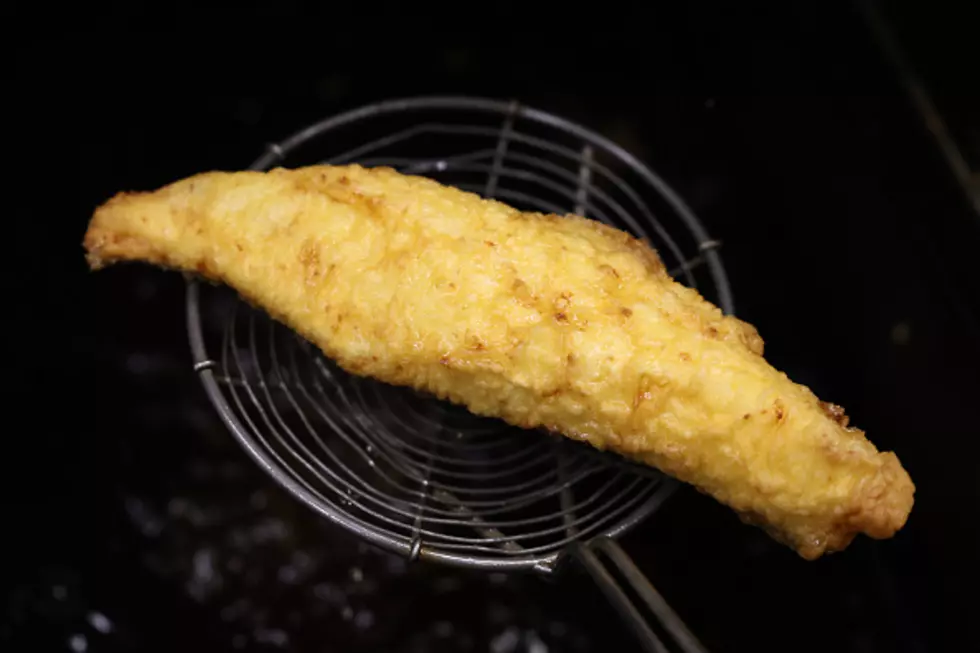 Is This The Most Underrated Fish Fry in Western New York?
Getty Images
We're just about halfway through the month of February, which means we're getting closer to the start of spring, which is five weeks away.
We can look forward to the start of warmer weather and another thing that happens this time of year is the start of Lent.
Lent begins next Wednesday, which means many people in Buffalo and Western New York will soon start going out every Friday for a great fish fry. Western New York is a big region for fish fries. There are so many places to get them and many of them are great.
To have a great fish fry, you need a perfectly fried fish, a side of bread and fries. Having a potato or macaroni salad on the side even makes it better (also the lemon).
With how many possible locations that one can go for a fish fry, a chain of restaurants in Western New York might not come to mind right away...however, countless people go there for a fish fry every single Friday, not just for Lent.
Tully's Good Times is a chain of restaurants which first opened in Batavia, which now have locations in Western New York (Buffalo area). There are locations in Williamsville, Amherst and Cheektowaga (near Depew and West Seneca).
They have a fish fry, which gives you two fried haddock fillets, with fries and garlic bread. Other than their tenders, it's without a doubt the most popular item.
I love fish fries. My parents used to always get a fish fry for the family during Lent, when I was growing up and the one at Tully's is solid as they come.
The fish fry from places like Market in the Square also should not be slept on; the line for them is very long every Friday around 5-6 pm. You also have the churches and community centers who specialize with a fish fry every Friday during Lent.
Buffalo loves its wings and beef on weck; but the fish fry game here is one of the best in the country as well.
The 45 Best Fish Fry Restaurants in Western New York
The 45 best places for a
great fish fry
in Buffalo and Western New York.
25 Underrated WNY Restaurants You Need to Visit
So many hidden gems in Buffalo for food. Here are 25 places you should be visiting.
Top 50 Summer Restaurants in Buffalo and Western New York
Check out some of the best spots for food and drinks this spring and summer across Western New York!