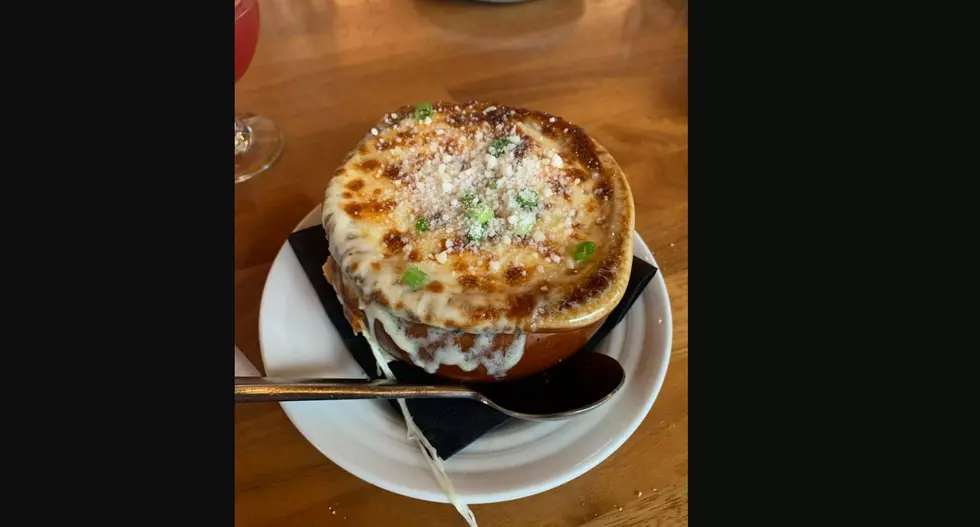 5 Hidden Gem Places in Buffalo for French Onion Soup
Chris Owen
The calendar will officially say December tomorrow and the cold front whipping through Western New York is reminding us that winter is right around the corner (that and the Christmas lights everywhere).
The one thing Buffalonians love doing every single winter is indulging in comfort food and nobody does that style of food better.
Chicken wings and beef on weck are the two dishes you immediately think of but there are others to consider; such as pizza logs, spaghetti parm and French onion soup.
You can get French onion soup any time of year but it really takes off in popularity here in the winter months.
Buffalo and Western New York takes its French onion soup seriously. This is a soup you can get many places but it's become a staple dish in Buffalo. The winter weather may play a contributing factor into that and there are tons of great versions here.
The beef broth with thee sautéed onions and huge croutons inside a crock. Then there's the melted cheese, which makes it not only taste great, but a thing of beauty when done correctly/.
We know about the big dog restaurants, who have become famous for their French onion soup. However, there are "hidden gem" places you should consider to get your French onion soup fix.
Some of the places may surprise you, simply because you usually go there for other things and not soup.
Here are five underrated spots for great French onion soup in Western New York.
5 Underrated French Onion Soups in Western New York
Some hidden gem French onion soups in the Buffalo area.
Top 10 French Onion Soups in Western New York
The 10 best French onion soups in Buffalo and Western New York.
The Top 30 Beef on Weck Restaurants In WNY
The 30 best places for beef on weck in Western New York.