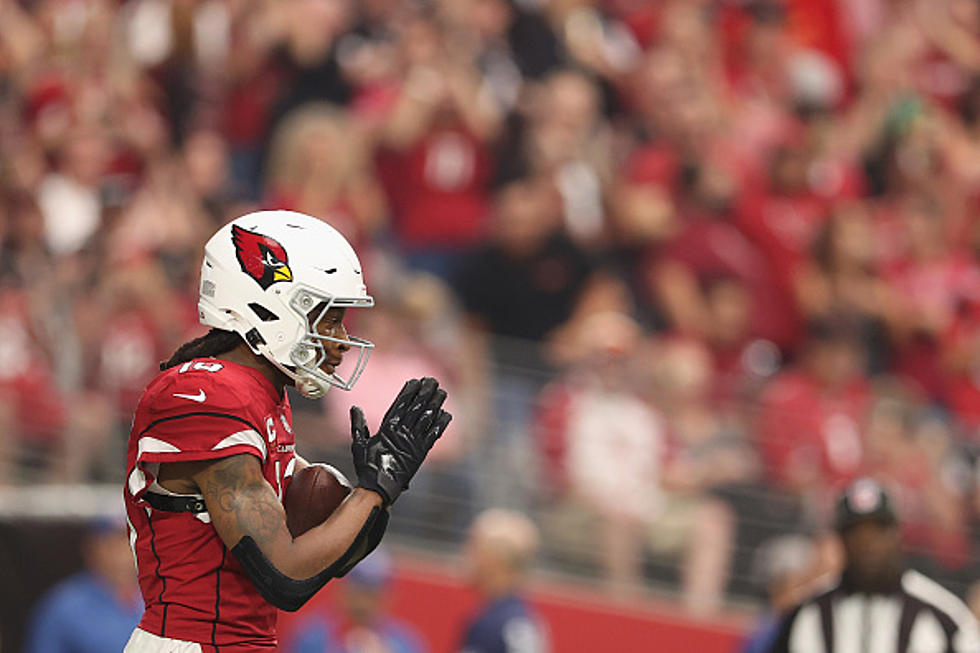 Von Miller: DeAndre Hopkins Wants to Join the Buffalo Bills
Getty Images
It's the third week of April and that usually means all NFL Draft talk, which has been the discussion over the last several weeks.
While the NFL Draft is still a huge topic of conversation, the Buffalo Bills players were back in Orchard Park for organized team activities. The players arrived to the facility on Monday and began official workouts on Tuesday at the Adpro Sports Training Center.
One of the things that the media and fans noticed right away was that edge rusher Von Miller was working out with his teammates.
Miller is less than five months removed from his ACL surgery and appears to be at least on schedule, if not, ahead of schedule. It remains to be seen if Miller is ready by opening day in September.
Miller made news last summer with comments about wide receiver Odell Beckham Jr. Miller was openly recruiting OBJ to Buffalo and while that ended up not happening (OBJ signed with the Baltimore Ravens last week), Miller isn't afraid to speak about star NFL players who could come to Buffalo.
In his meeting with the media, Miller said that he works out at the same gym in Dallas as Arizona Cardinals wide receiver DeAndre Hopkins and Miller says that Hopkins wants to be a Buffalo Bill.
Miller does recognize what transpired with OBJ and says that we'll see.
The Cardinals will likely trade the 30-year-old wide receiver by the draft but it remains to be seen what the compensation is, although the Bills and Kansas City Chiefs have been rumored and reported to be the leaders on Hopkins.
Hopkins hinted he wanted to go to the Bills or Chiefs in an interview with CBS Sports this past weekend.
We'll see what happens by the end of next Saturday...
5 Of The Worst Free Agency Signings ByThe Buffalo Bills
16 Buffalo Bills With Some Of The Best And Worst Nicknames
22 Famous Buffalo Sports Phrases Every Die-Hard Bills and Sabres Fan Knows
Being a sports fan in Buffalo is sometimes like knowing a different language. Here are 22 of our favorite Buffalo sports phrases you already know if you're a huge fan! And if you're new here, here's how to catch up.