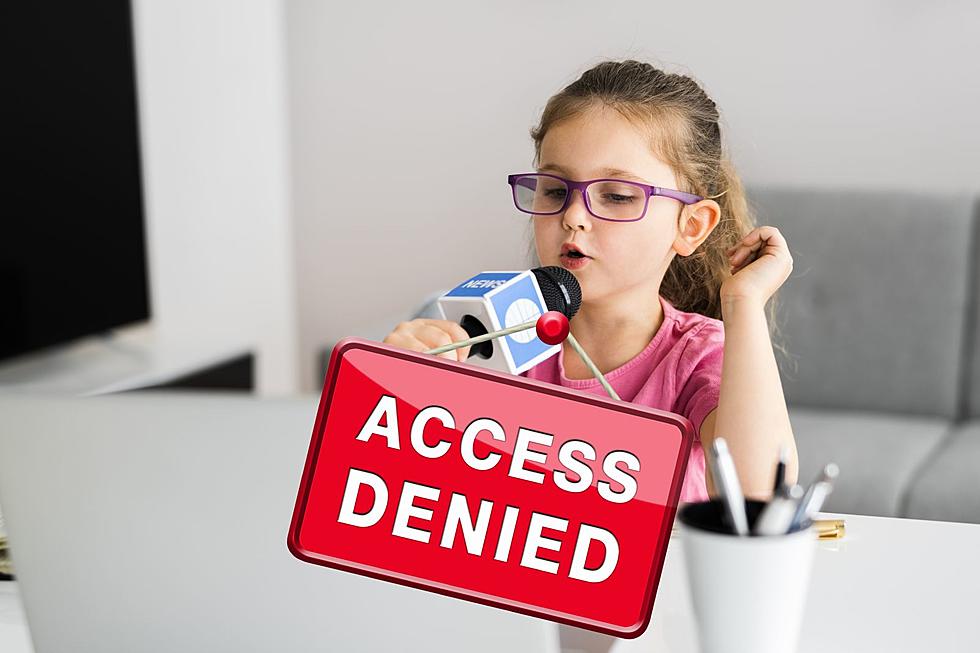 Watch Buffalo Reporter Deny Kid From Interviewing Sabres Player
(Canva)
The Buffalo Sabres held a special "Kid's Day" event Saturday where kids got to experience sports journalism at its finest, but one reporter was having none of it.
What is the "Kids Takeover Game" all about with the Buffalo Sabres?
The Sabres held a special "Kids Takeover" event on Saturday.  A select group of kids were able to take over jobs like the "Arena Host," the "PA Announcer," the "Junior Reporter" and even some locker room social media reporters.  The goal is to "to engage the next generation of Sabres fans."
One columnist is taking heat for his handling of the Kids Takeover Game
Over the years, the kids at this event have done an incredible job.  But one Buffalo reporter is taking some heat online for his comments during the game.  Instead of encouraging the young fan, he instead criticized him for the job that he was doing.
This isn't the first time he has been accused of discouraging kids at the Kids Takeover Game
Harrington has since made his twitter profile private and he's deleted the original tweet, but it's not the first time he's done something like this.  Mike Straw has shared a video from a couple years ago that show Harrington essentially shutting down a junior reporter after they were told to join an interview by a Buffalo Sabres employee.
In the video, you can hear the PR person tell the young journalist to "stand in there and put your microphone up."  As she sheepishly walks up to join the group, Harrington can be seen turning to her and putting his hands in the air saying "No..no, no no.  No."  Then waves his hands as if to shoo her away from the player.
Why would he turn her away?
The big question on everyone's mind is, "why in the world would he have turned her away."  If this is the big opportunity that she's been granted, why was it so important that she wasn't a part of the process?  Was the player talking about something sensitive that her young ears shouldn't have been privy to?  Why does he have any say about who is in that group?  Is he in charge of handing out credentials?
Or did he just not want to be inconvenienced by a child in his workspace?  Either way, people in Buffalo are demanding answers as to why it was allowed to happen.
Mike Harrington has since moved his twitter page to a private page.
When did sports become something only adults can enjoy?
A few weeks ago, there was a story about a mom whose son was at the Bills game and he had allegedly had beer spilled on him and he was told that kids didn't belong at a Bills game.  Since when?  It's a game!  Ask any of the players and they will almost all tell you how important it is to encourage the next young group of fans.  This was a perfect opportunity that was instead discouraged by a man who feels somehow like he belongs there more than anyone else.
Top 10 Most Underrated Buffalo Sabres of All-Time
10 Things Parents Need To Do in Front of Their Kids
A lot of parenting advice tells us what our kids should be doing. But what about parents? Here are 10 things you should let your kids see you doing.
Buffalo Sabres Goalie Masks
Take a look at some amazing Goalie Masks in Buffalo Sabres history.