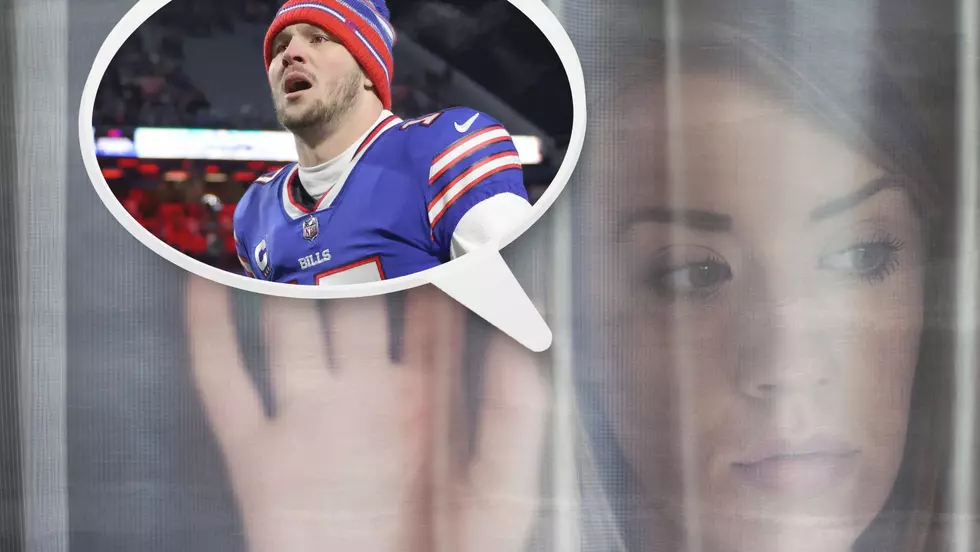 15 Coping Mechanisms For High Blood Pressure At Bills Games
Photo Credit: Canva Image, Getty Image
After the last game, I think most people in the Bills Mafia added a few extra gray hairs to their head. It was way too close between the Buffalo Bills and the Miami Dolphins, but hey – it's the playoffs, the teams want to keep their season going, and it's going to be a battle to the Super Bowl. 
Listen to Clay & Company On 106.5 WYRK
As we prepare as fans for another tough game for the Buffalo Bills, there are a few coping mechanisms that we rely on during those plays that make you go, "Oh my gosh what the heck is going on!!!"
One podcast about the Buffalo Bills, called the Circling the Wagons Podcast, asked the Bills Mafia to share their coping mechanisms for their Buffalo Bills watch parties – when tensions get high, blood pressure is through the roof, and the stress level is all over the place. 
Here are some of the best ones: 
1. Circle the Wagons Pilsner from Resurgence
2. We complain. A lot.
3. Do the laundry.
4. Fetal position on the floor.
5. Healing chakras....or you know, urgent care?
6. Try to power through.
7. Random curse words, mixed with silence.
8. Pet the dog.
9. Go grocery shopping.
10. Fire. Just fire.
11. "It's just a game."
12. The need to pee.
13. Stress push-ups.
14. Change the shirt.
15. Hide under the blankets.
Most of these coping mechanisms are pretty healthy, I'd say! I've been to a watch party before where people resort to throwing things across the room, and I can honestly say that any of the above actions would be preferred than taking a Labatt Blue to the face. 
What is your coping mechanism when it comes to high stress during football games? Tweet at us @1065wyrk. 
10 Western New York Towns With The Worst Potholes
These towns are the absolute worst when it comes to potholes around Western New York.
These 41 Bars Are The Friendliest In Western New York
Based on your votes, these 41 bars are most likely to recognize you when you stop in!
12 Of The Best Outdoor Wedding Venues In Western New York
Here are some of the best places that will give you an incredible outdoor (and indoor backup) wedding experience in Western New York
**NOTE: These pictures were not taken at the venues and do not represent the venue itself.**