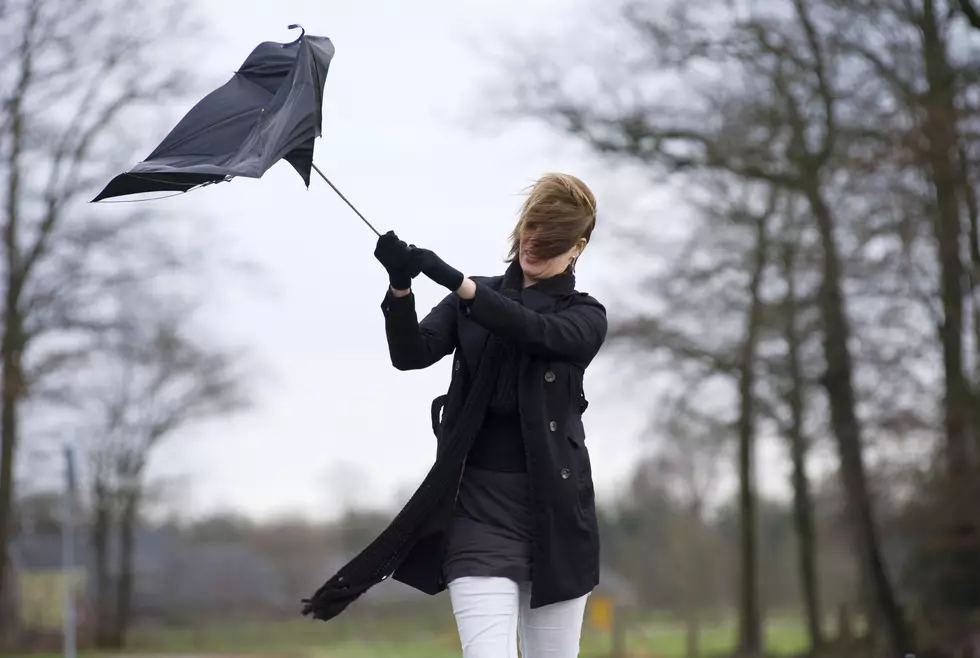 Weather Advisories In Place For Western New York Today
ThinkStock
Western New York is not out of the weather dog-house just yet.
Drive Home With Dave Fields Every Afternoon from 3-7pm on 106.5 WYRK
The National Weather Service In Buffalo issued a wind advisory for much of Western New York today that will last until 6 pm this evening.
We could see winds 20 to 30 miles per hour with gusts up to 50 mph.
The wind advisory is in effect for Niagara, Orleans, Monroe, Erie, Genesee, Wyoming, and Chautauqua counties. The gusty winds could blow around unsecured objects. Tree limbs could be blown down and a few power outages could be caused by the windy gusts. You should also make sure if you have outdoor furniture or outdoor items that they are secured so they don't blow away.
Also if you have to be on the roads today please use extra caution when driving, especially if operating a high-profile vehicle.
Also, a flood warning remained in effect for Black Creek At Churchville affecting Monroe and Genesee Counties and  Tonawanda Creek At Rapids affecting Erie and Niagara Counties.
The weather has been crazy over the past week here in Western New York. From snow and ice to a "mini" Spring break with temperature in the mid-50s to a Winter Weather Advisory that was issued on Friday. We even had Thunder Snow in Buffalo on Saturday.
It looks like the crazy weather will continue this week where will see a warm-up early this week before another round of Winter weather will sweep across the region later this week.
5 Must Have Items For Your Car In The Winter
Winter is here and these are must-have for your vehicle
Snowblower Etiquette Every New York Should Know
Now that Snow is in the forecast more often than not, here are some things you should know about snow blowing.
Everything You Need To Know For Snowmobiling In WNY