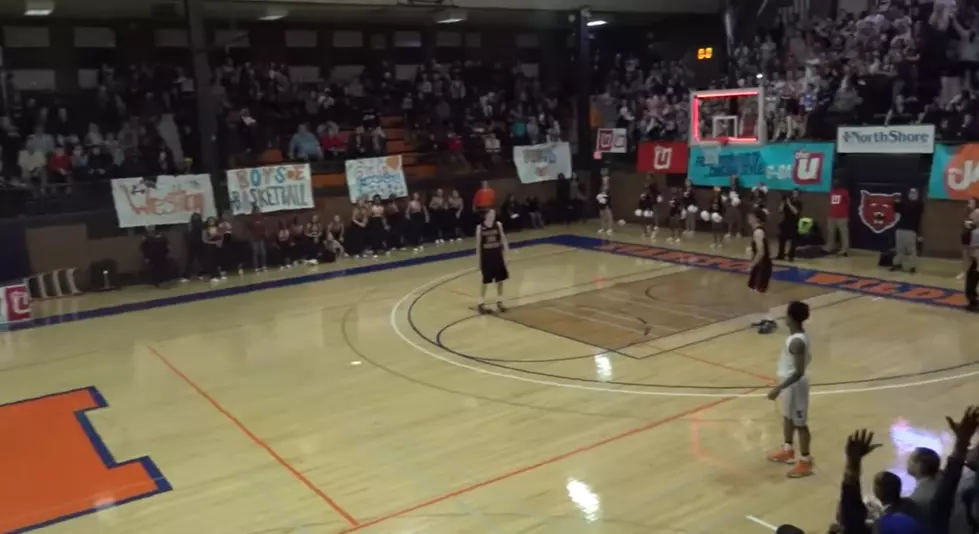 Whoa! This One-Handed Buzzer Beater Is Epic [VIDEO]
YouTube/CoachMikeEllis
Someone is going to be holding his head high when he walks into school on Monday! Last week Clay posted a sweet half-court buzzer beater in a youth league and maybe one day that kids can replicate this in high school.
In the Chicago suburb of Evanston, the Evanston Township School was down by two points at home and the visiting team is at the line shooting a free throw with seconds left in the game. The shooter blows the foul shot and freshman Blake Peters is able to grab the rebound and make this happen....
No matter what league you're in this is an incredible shot that people will talking about for the ages! It's already on the viral on the school's Twitter!