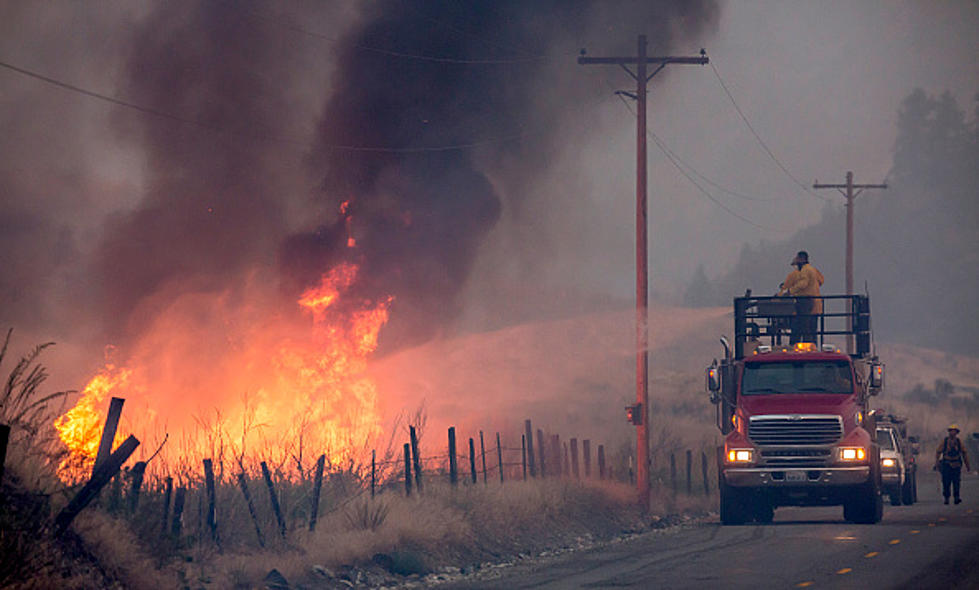 11 Active Wildfires Currently in New York State
Getty Images
The month of June starts tomorrow and despite the fact that spring took a long time to bring the consistent warm weather in 2023, the last several days have been especially dry.
There has been no significant rain fall lately, across all of New York state. In fact, the National Weather Service says that Wednesday marks the 10th consecutive day without measurable rainfall in the state.
Not only that, but the 10-day forecast has no rain in the cards for the state, with 80 and 70-degree temperatures through mid-June.
That has triggered NYSCED to issue a high fire danger for all of New York state.
There are 11 current wildfires across New York and all of them were started by human activity. With the dry and warm weather, wildfires can easily start and those living in New York should be aware.
The NYSDEC and the NWS both advise to avoid activity that can create a spark, and be extremely careful with campfires during camping and outdoor activity.
Despite the fact that California and out west are considered where wildfires are a problem (and they are), wildfires can start in the northeast, including New York.
We're in the middle of a long dry period and with no end in sight, this means there will be a high danger for wildfires in the state; 11 wildfires currently happening as we speak.
Do not leave campfires unattended. Refrain from activities which creates sparks and water plants on your property.
Hopefully, New York gets measurable rainfall in the next week or two, but if the forecast holds, it might be a while until we see rainfall in greater amounts.
9 World Famous Gemstones You Can Find In New York State
According to
Rock Seeker
, New York State is home to at least 9 known gemstones. Here's that list now for you to check out:
44 of Biggest Earthquakes to Shake New York State
New York is no stranger to earthquakes. There have been 44 to hit the state with a magnitude of 3.0 or higher.
22 Drive-In Theaters Left In New York State
Whether you're looking for a hit of nostalgia or a unique night out - here are the 22 remaining drive-in movie theatres for your outdoor movie-viewing pleasure here in New York State.