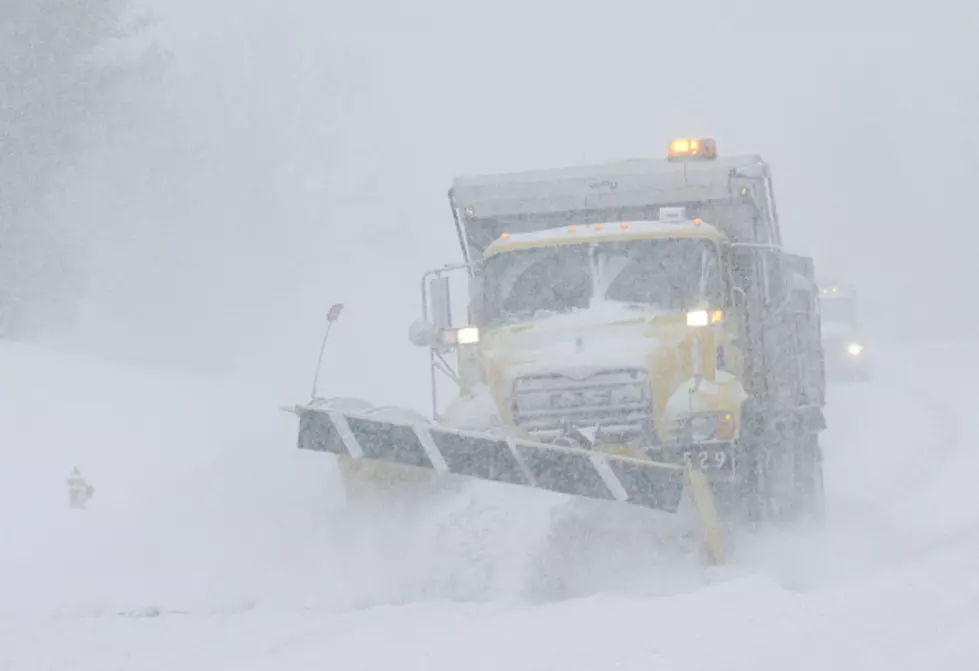 Another Winter Storm Will Hit New York State This Week
Getty Images
It was bitterly cold across New York State this past Friday and Saturday, as temperatures tumbled down into the teens with brutal wind chills and snow showers.
This was after a mid-week warmup last week saw temps in the 50's and even low 60's in some spots.
If you didn't like that flip-flopping kind of weather, then this week probably won't put you in a good mood, as we can expect some more extremes, with another two storm systems coming to New York.
According to an updated forecast by AccuWeather, two storms will strike the northeast this week, which will include New York, and they both will deliver different precipitation.
The first system arrives Tuesday morning for most areas of New York, with rain (heavy at times) and temperatures in the 40's and 50's. Monday will also see temps around 50 degrees. The start of the work week will feel more like late March or early April, than mid-February.
However, the next storm system will bring colder temperatures.
This weather will be impacting the state starting on Wednesday, with the potential for freezing rain and sleet for areas in Pennsylvania, but the story will be snow for New York.
AccuWeather says early predictions say at least several inches of snow could fall in regions of New York State, like Binghamton and towards New York City.
Unfortunately, the temperatures should stay chilly through the weekend and into next week, so any snow that falls will likely stick around for at least a week, which has been the situation for almost the entire winter.
The warming temperatures are nice, but at this time of the year it usually means a drastic turn in the weather.
KEEP READING: Get answers to 51 of the most frequently asked weather questions...
LOOK: Here are the pets banned in each state
Because the regulation of exotic animals is left to states, some organizations, including The Humane Society of the United States, advocate for federal, standardized legislation that would ban owning large cats, bears, primates, and large poisonous snakes as pets.
Read on to see which pets are banned in your home state, as well as across the nation.
LOOK: Here is the richest town in each state
Just saying the names of these towns immediately conjures up images of grand mansions, luxury cars, and ritzy restaurants. Read on to see which town in your home state took the title of the richest location and which place had the highest median income in the country. Who knows—your hometown might even be on this list.