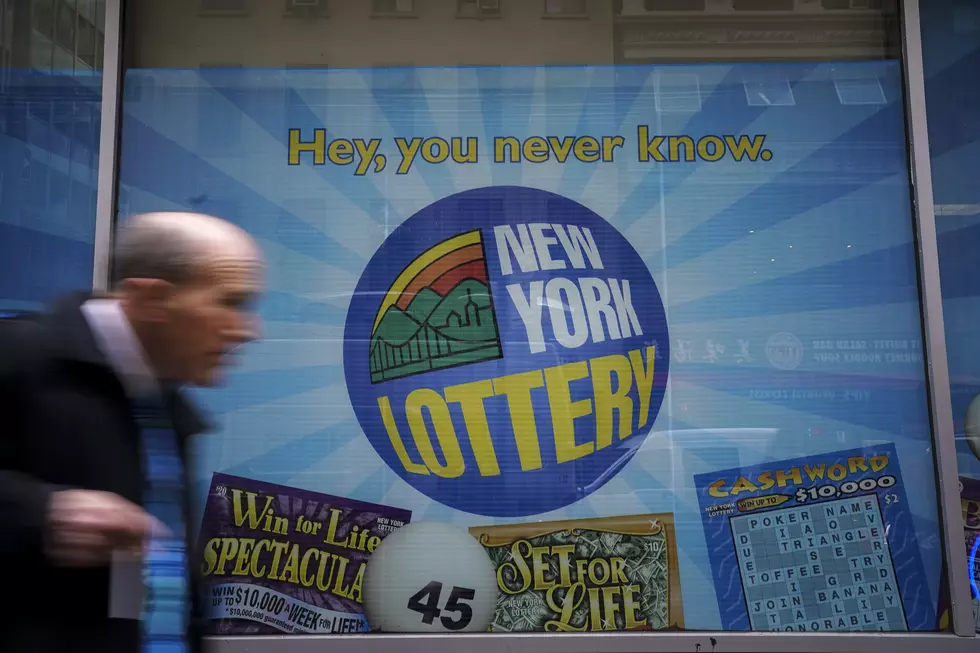 You Can Buy Your Mega Millions ONLINE NOW From Your Home
Getty Images
Imagine being able to buy a lottery ticket with your credit card right from the comfort of your own home (even if it is not exactly one of the most lucky places to purchase a ticket in Western New York).
Because it can finally happen.
No more having to even go to the gas station to pick up your Mega Millions or Power Ball ticket. There is an app called Jackpocket and in New York, we can play all of these on Jackpocket:
Powerball
Mega Millions
New York Lotto
Cash4Life
Win 4
Take 5
Pick 10
Numbers
According to WSYR, "It is the first and only licensed third-party lottery app in the U.S. " In 2019, they allowed New Yorkers to buy lottery tickets from their phone. Of course, everyone is most worried about the Powerball and Mega Millions this week as there has been no winners for weeks.
Currently, the Mega Millions Jackpot is at $850 million and the Powerball lottery is at $730 million. You may be thinking: 'well this is a bad idea to let people buy lottery tickets with a credit card on a phone!'. The app, who has been around since 2013 in total, has came up with responsible gaming limits: deposit limits, daily gambling limits and more.
Enter your number to get our free mobile app
EXTRA: If you are looking to bet on any of the football games coming up this weekend, or the Super Bowl, here are the odds and you best chances at some money, according to the experts!
ALSO SEE: 30 Most Decade-Defining Memes