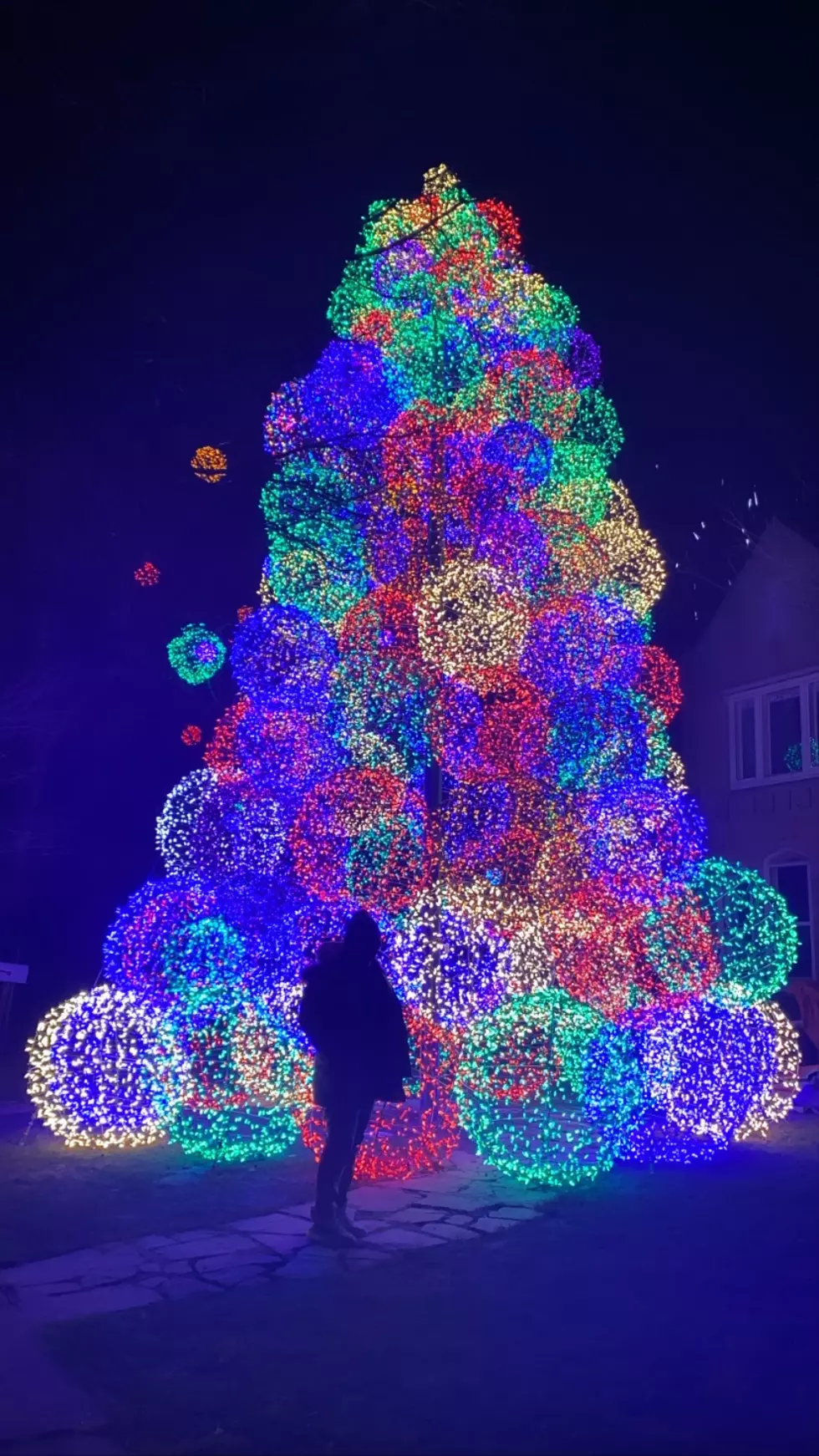 You Have To Go See This Tree in Buffalo
TSM
Dang, people are really stepping up to the plate when it comes to Christmas decorations. In fact, Val was actually telling me that, all across America, Christmas light sales are up 20%. Everyone is sitting around with fewer things to do and fewer responsibilities, so why not add more lights than ever before?
Buffalo has TONS of spots around where some homes or neighborhoods have epic light displays that become a 'destination' for Christmas light watchers.
Stony Brook in Lancaster, East Aurora's 'hilltop house' and this one in North Buffalo.
You may have seen this on social media the past couple of days. It is this tree that is made of stainless steel spheres and has over 55,000 lights.
John Napier says it took more than 200 hours to decorate his home, but it was worth the work.

"I just like to see the look on people's faces when I look out the window and see people looking at the tree," Napier said, according to WIVB.
Enter your number to get our free mobile app
The Stony Brook neighborhood in Lancaster off of Walden Ave., has been a hot-spot for Christmas light watchers for years. The ENTIRE neighborhood gets involved, but this year, some residents have called WYRK to tell us it is harder and harder to get back to their homes and driveways. In addition, they were not happy with the amount of litter from light watchers in the street. Residents of Stony Brook Shines encourages folks to donate each year to a charity.
5 Must Have Items For Your Car In The Winter
Here Are 5 Safe Alternatives To Use Instead Of An Ice Scraper