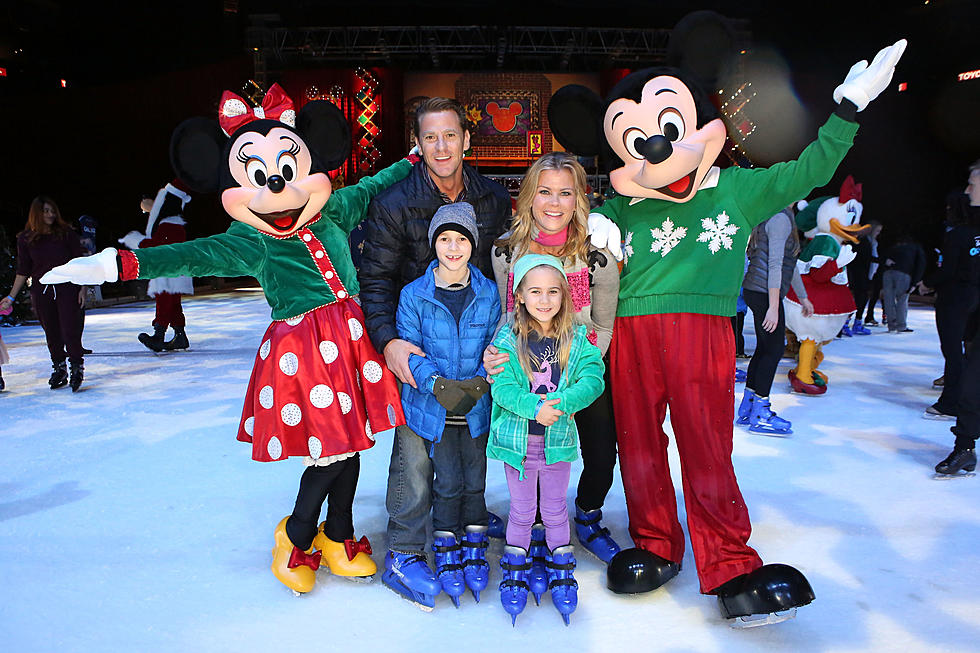 Your Favorite Disney Characters Return To The Ice In Buffalo
Ari Perilstein
This is the event you long awaited to adopt into your yearly holiday routine but never had the chance to do so -- until now.
Disney on Ice presents Let's Celebrate, featuring 14 classic and modern disney stories into one grand production. Preferred Customers can purchase tickets now through Tuesday, Oct. 19 before tickets go on sale to the general public for this ice-skating spectacular.
Disney on Ice is coming to the KeyBank Center, with four days of showings: January 27-30, 2022. If you want to make sure you get the best seats possible and get exclusive access to the presale offer code, you can still sign up to become a Disney on Ice Preferred Customer here.
In January, you will become part of the magic, watching as Mickey Mouse leads a parade of more than 50 beloved characters, starring Minnie Mouse, Donald Duck, Goofy, and Disney Princesses including Cinderella, Snow White, Ariel, Tiana, and Rapunzel.
Of course, with these Disney characters taking it to the ice, you know that the team of Disney's Frozen will be there -- including Anna, Elsa, and Olaf, as they discover that true love is the greatest magic of all. 
But that magic doesn't stop there. Disney Pixar's Finding Dory, Disney's Aladdin and Beauty and the Beast will round out the memorable night for you and your family. 
COVID-19 Protocol
Feld Entertainment is continuing Guest Wellness Enhancements to help keep families safe at its live events. Feld Entertainment is working closely with venue partners to establish COVID-19 health and safety standards that are in accordance with all federal, state and local guidelines. Please monitor the venue website for health and safety policies, including face covering and entry requirements, which are subject to change.  Full details on Feld Entertainment Guest Wellness Enhancements and any further updates can be found here. 
About Disney on Ice
The legacy of Disney is displayed through 14 classic and modern stories in one big epic production. Disney on Ice features an international team of award-winning figure skaters, high-energy choreography and a set that you will never forget. Many musical masterpieces you have heard as part of the soundtracks from your favorite movies, such as "Let It Go!," "You've Got A Friend in Me" and "Hakuna Matata," is guaranteed to be part of the show. Disney On Ice is the ultimate Disney fan experience, and families will kick off the show with an exciting opening number that salutes Mickey Mouse and Minnie Mouse as the original hosts of Disney On Ice. And it's all happening in Buffalo! 
Pics from The 2006 Buffalo October Snowstorm
25 Super Cute Halloween Costumes For Your Fur Baby
Here are 25 amazingly cute Halloween costumes for your pet this year.
35 Celebrities You Did Not Know Are At Chef's
Did you know these 35 celebrities are on the wall at Chef's Restaurant?