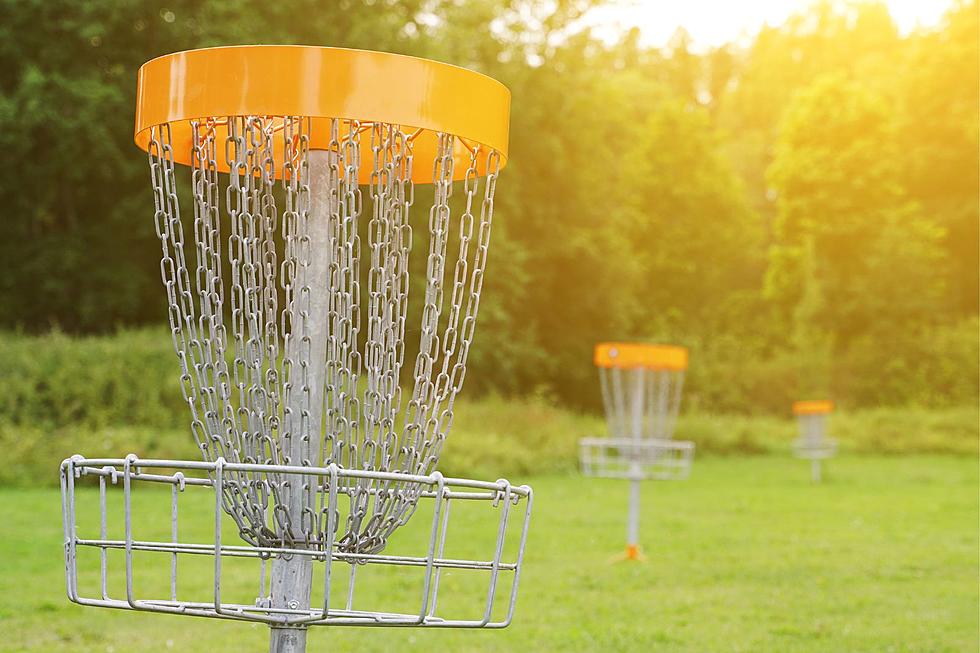 10 Great Places To Play Disc Golf In Western New York
(Canva)
If you've never had a chance to try out disc golf, make this the summer to do it. There are a ton of places in Western New York to give it a shot.
What is Disc Golf?
Disc Golf is a game that you can play that is very much like regular golf only instead of playing with clubs and golf balls, you play with discs like frisbees.  The discs vary in size.  Some are about the same size as a frisbee that you would use outside in the summer but some are about half that size.
You still start from a tee pad like you would when you take your first drive in golf, only instead of aiming for a hole on a green, you're aiming for a basket.
Instead of strokes like you count in golf, you count your throws and you hope to limit them the best you can.  The holes/baskets all still have what they have determined to be "par" or the average number of throws it will take for you to land your disc in the basket.
Click here for the official disc golf rules.
Do you need any equipment for disc golf?
You will still need to bring discs.  Some of the courses will have a pro shop right there where you can buy, rent, or borrow some discs for the day.
However, the first time I went to play, I didn't realize that there are different discs for different situations.  There are driving discs, mid-range discs, putting discs and more.
But that's about all you'll need.  There are no clubs or bags to carry (unless you want to carry a bag).
Just come dressed in clothes that are comfortable to walk in and you're ready to play.
How much does it cost to play?
The cost to play depends on the course.  Some courses are found right in public parks and are free to play on.  Others are private courses and normally the fees go toward keeping the course in good shape.
Where can you play disc golf in Western New York?
There are a ton of places to go!  Here are just 10 that we found with a quick search but it should be easy to find one closer if you can't find one near you on this list.
10 Perfect Places To Play Disc Golf In Western New York
The Best Yard Games For Your Party In Buffalo
The Best Trails To Hike With Kids In WNY
Need great places to take the family to hike or walk in Western New York? We found a few of the best according to WYRK listeners!