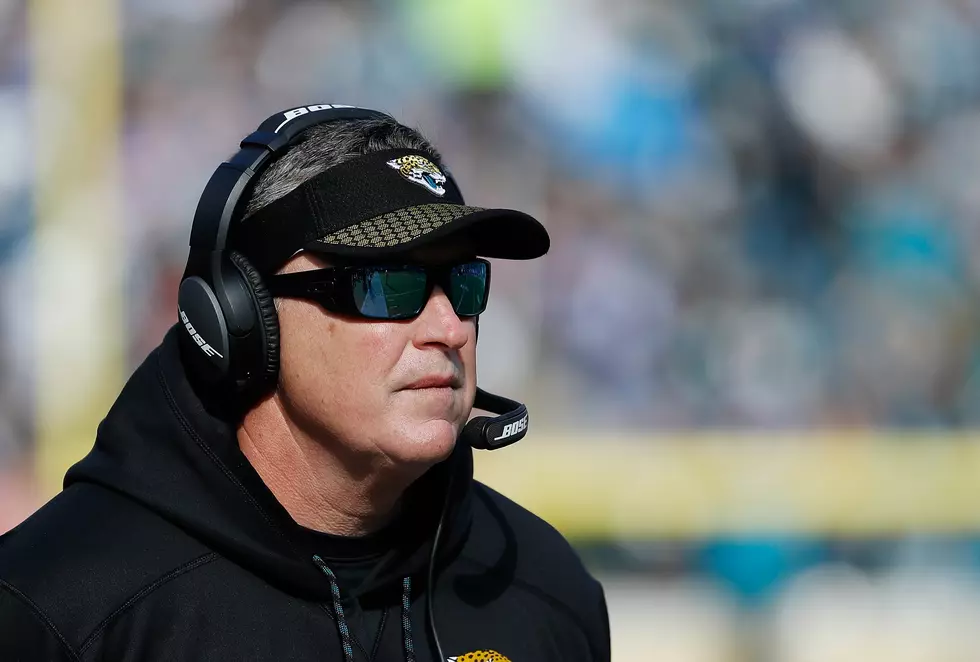 3 Former Bills Coaches Will Be In Buffalo in 2018
Doug Marrone and the Jacksonville Jaguars will play in Buffalo in 2018 (Getty Images)
Three former Buffalo Bills coaches will appear at New Era Field next fall as the teams and locations for the Bills in the 2018 season have already been determined.  In addition to the six games against the other teams in the AFC East, the Bills will play teams in the AFC South and the NFC North.  Additionally they'll host the Los Angeles Chargers and travel to Baltimore to play the Ravens.
So that means that Doug Marrone, coach of the Jacksonville Jaguars, Mike Mularkey and the Tennessee Titans and Anthony Lynn and the Chargers will play in Buffalo next season.
The Bills will also host the Detroit Lions and Chicago Bears while traveling to Green Bay, Minnesota, Houston and Baltimore.
The dates and times for those games won't be released until April, but here's the list of teams the Bills will play in 2018.
Home Games
New England Patriots
Miami Dolphins
New York Jets
Jacksonville Jaguars
Tennessee Titans
Los Angeles Chargers
Detroit Lions
Chicago Bears
Road Games
New England Patriots
Miami Dolphins
New York Jets
Houston Texans
Baltimore Ravens
Indianapolis Colts
Green Bay Packers
Minnesota Vikings