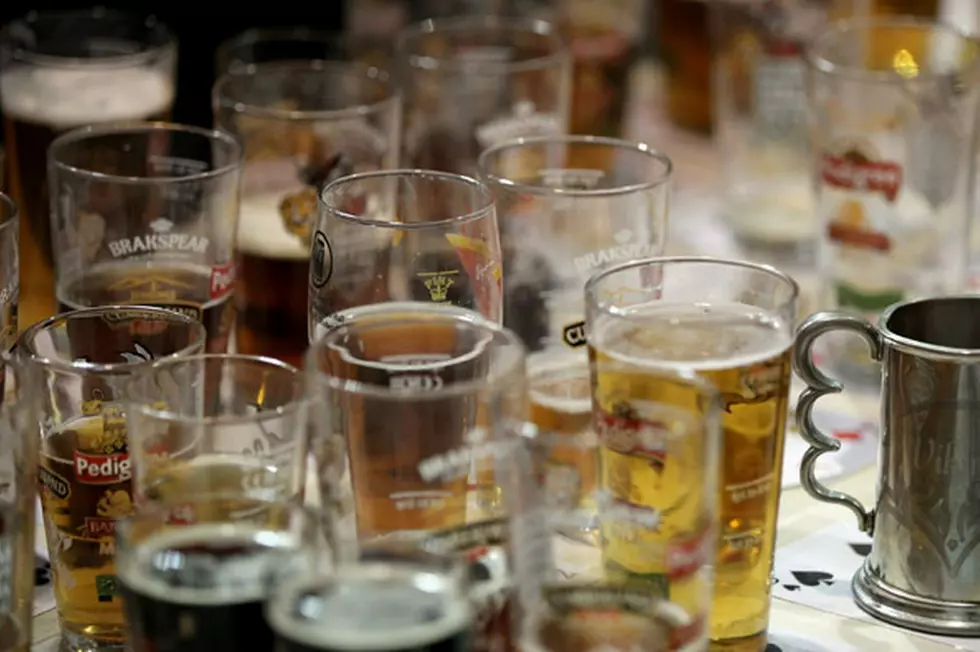 4 Reasons to Go to Buffalo On Tap Every Year For The Rest Of Your Life
Getty Images
We are headed to Buffalo On Tap this coming up this February at the Convention Center and it's almost sold out!
You'll thank me later if you've never been to Buffalo On Tap before.
Buffalo On Tap is seriously becoming one of the largest craft beer festivals in the United States and it has grown at a rapid rate (it's beer and Buffalo, NY, obviously). Our Buffalo on Tap is actually the largest craft beer festival in all of New York State. It's a riot every single year and if you've been there before you know exactly what I'm talking about. If you have never been to Buffalo On Tap, I'm about to tell you what you're missing out on.
Buffalo on Tap 2022
Sat, February 12, 2022
Buffalo Niagara Convention Center
153 Franklin Street
Buffalo, NY 14202
Buffalo on Tap's Harvest Beer Festival features over 150 brews from America's finest craft breweries. Buffalo On Tap is coming Saturday, February 12, 2022 for TWO DIFFERENT SESSIONS at the Buffalo Niagara Convention Center. Here is the schedule:
Session 1:
VIP 12-4pm
General Admission: 1-4pm
Session 2:
VIP 5:30-9:30pm
General Admission: 6:30-9:30pm
Do you have to be vaccinated in order to go to Buffalo on Tap this year? Yes, you must be fully vaccinated, which means you must have your second dose of the COVID-19 vaccine. Fully vaccinated means that you have had your second dose for at least 2 weeks as well. *Your second dose must be on or before January 29, 2022 and you will have to show your vaccine card or on the New York app as proof.
1

Let me say this again. UNLIMITED. BEER. Think about this. You can have 47 beers if you wanted. At first I thought "well, Rob that's an unrealistic amount of beer". Then, I thought "Nevermind, this is Buffalo, someone will probably actually drink that much."

2

Buffalo is on the on point with their craft beer game the past two years. Here's the beauty of Buffalo On Tap -- if you don't like a beer, there is no shame in dumping it out and going to find one that you like. There's over 100 crafts, imports, domestic and local beers at Buffalo On Tap, so if you don't like any of the 100, you're clearly at the wrong festival to begin with.

3

Think How Much Mula You'll Save

So in one session of strictly drinking at your local craft brewery, you may have 6 craft beers, raking in a total of minimum $36 bucks plus a tip. For less than that price you can try an UNLIMITED amount of different beers all day long.

4

In typical WNY fashion, this turns into one giant party that nobody wants to leave. There will be live bands all weekend long and of course, your favorite food vendors as well.