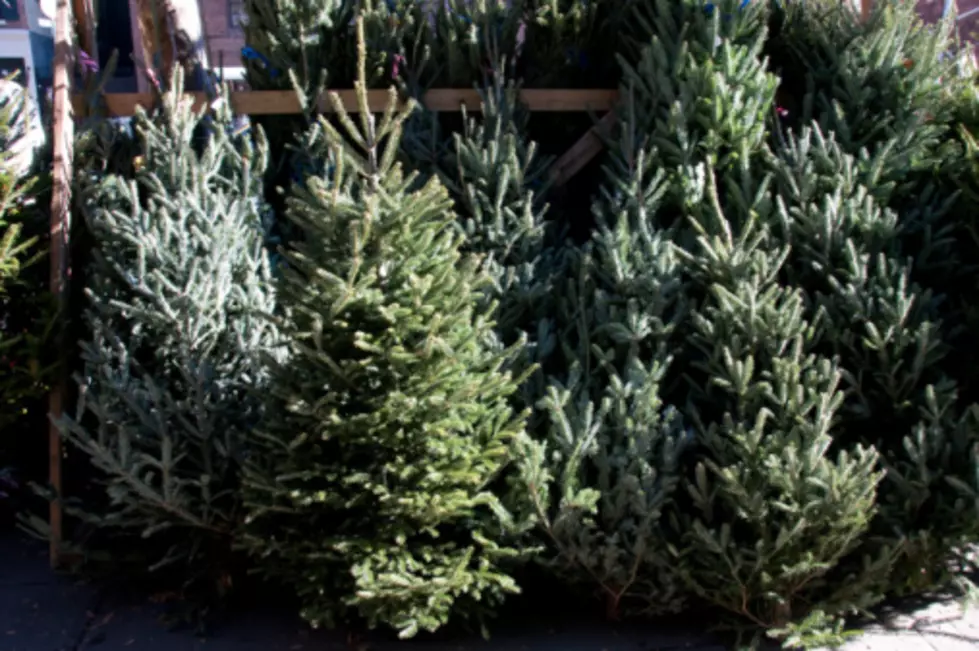 5 Things To Do With Your Christmas Tree After Christmas
Jupiterimages
When Christmas is over and you have to start taking down the decorations and pack things away, you realize everything has a storage place except for that fresh cut tree you bought, What can you do with it besides dragging it out to the curb? Here are a few things, some crazy and some not, that you can do with your Christmas tree!
1

Yes, you can just drag it out to the curb but make sure it's during the designated tree pick up week.  There are also places in WNY that you can drop your tree off. Learn more HERE.

2

Turn It Into A Fish Food And Habitat

Popular Mechanics says,

"If you've got a lake or pond on your property, consider dumping your tree into it. That old pine or spruce provides a natural and decomposing habitat for fish and will attract algae for them to eat. Some game and fishery departments will offer a drop-off service for trees that they will then use in community lakes and ponds. Just remember to remove all ornaments, hooks, and decorations before dropping it off."

3

Yes, it may take awhile to be ready to burn but this could help fuel your fireplace or fire pit when spring comes around.

4

You can compost but it will take a while because of how sturdy the tree is and how rubbery the needles can be. However, if you cut the trunk up or shred the tree it will help the process along. CompostThis says you can take the needles if they haven't already all fallen off and use them to cover muddy paths in your yard.

You can lear more about the myth of the needles causing your soil to be too acidic HERE.

5

This Old House states that you can "cut off boughs and lay them over perennial beds to protect them from snow and reduce frost heaving."