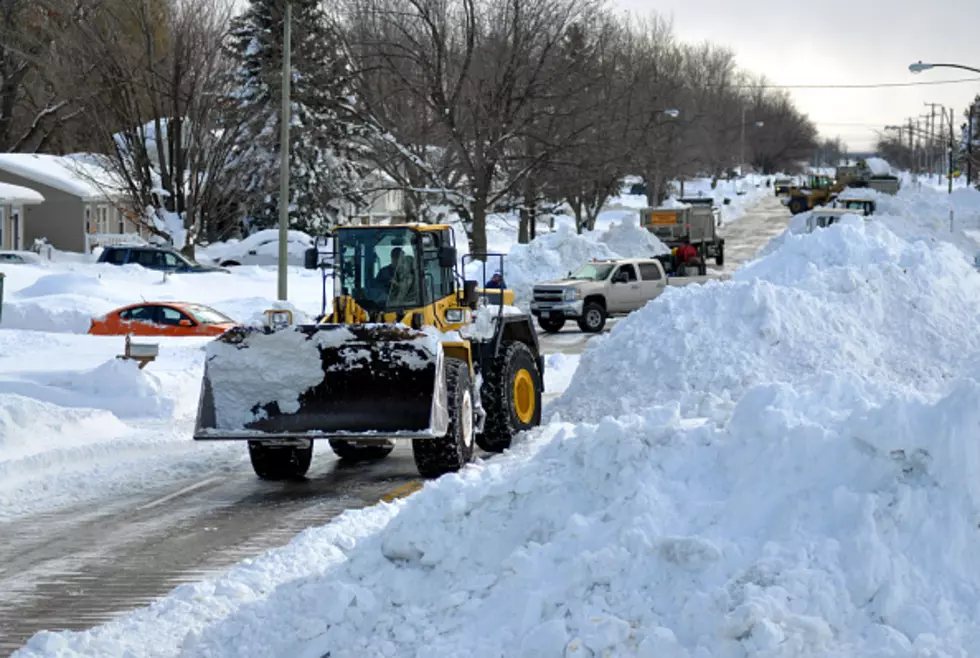 Major Weather Outlet Says 72 Inches of Snow Possible in Buffalo
Getty Images
There have been many lake effect snowstorms in Western New York over the years.
While there have been many, a small handful stand out as the most intense we have ever seen.
The November of 2000 snowstorm, which dumped two feet of snow in one day and night in Buffalo, which stranded motorists who did not see the storm coming; or at least as strong as it ended up being.
The October Surprise Storm in 2006, which dumped two feet of wet snow in Buffalo and the nearby suburbs, which was a very heavy and wet snow that broke tree branches and caused major power outages, which lasted a week or more.
Then you have "Snowvember," which took place the week before Thanksgiving in 2014. Seven feet of snow fell in Hamburg and the narrow, intense lake effect snow band buried the south towns, while areas north hardly got any accumulation.
This lake effect snowstorm this weekend is expected to be a huge one and potentially historic.
A Winter Storm Warning goes into effect for Erie County from 7 pm on Thursday until 1 pm on Sunday, with the worst of the storm expected Friday and Saturday.
It appears Buffalo and the nearby southern suburbs will be hardest hit, especially Friday and the first part of Saturday.
Many local weather experts say 2-4 feet of snow is possible but one major weather outlet says even more is possible.
AccuWeather on Tuesday reported 2-6 feet could fall in the most persistent snow bands, while on Wednesday they reported up to 72 inches was possible for the duration of the storm.
That's just over five feet of snow...
Snowfall rates of 2-4 inches per hour, with whiteout driving conditions are expected, which will likely cause road closures.
This storm will also give us the potential for travel advisories and even travel bans, which was a big storyline for the 2014 November lake effect snowstorm.
Make sure you have your shovel, snow blower (if you have a driveway), snow brush/scrapper, gloves, winter hats and food stocked up.
15 Amazing Buffalo Restaurants For the Best Comfort Food
Check out some of the best places for comfort food in Western New York.
20 Amazing Old-School Restaurants in Buffalo
The 20 best old-school restaurants and bars in Western New York.
The Top 40 Pizza Places in Western New York
The best pizza spots in Buffalo!