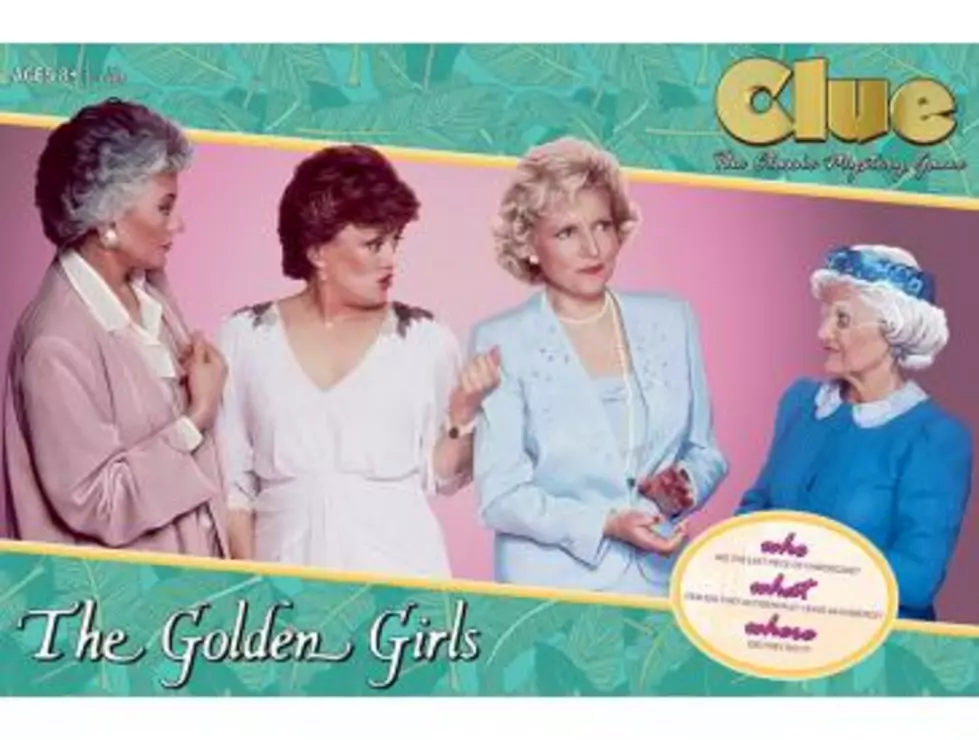 A 'Golden Girls' Version Of CLUE Is Coming And It's All About The Cheesecake
http://usaopoly.com/games/clue-golden-girls
Who ate the last piece of cheesecake?!?! That is going to be the mystery that you need solve in the upcoming board game from USAopoly.com. On the site the game it described as,
"The Golden Girls Clue® features a custom illustrated game board, where players attempt to solve the crime of WHO ate the last piece cheesecake, WHAT they left at the scene of the crime, and WHICH room they did it in."
This is HUGE news for all the Golden Girls fan out there (and trust me it's a lot). This will be the perfect game to play out on the lanai during the Moonlight Madness Party you throw this year!
The game is listed for 2-6 players, ages 8 and up and it's suggested retail price is listed as $39.95. Each game will include
Custom Illustrated Game Board
6 Suspect Personality Cards with Custom Gameplay
6 Custom Metal Tokens
Rumor Cards Featuring 6 Suspects, 6 Weapons and 9 Locations
6 Custom Movers
Distraction Cards
Custom Scoring Pad (CLUE sheet & Envelope)
Instructions
I know as soon as there is a pre-order button this baby will be in my shopping cart! I can't wait to grab a slice a of cheesecake and slide up to the kitchen table for a round of 'Golden Girls' CLUE!