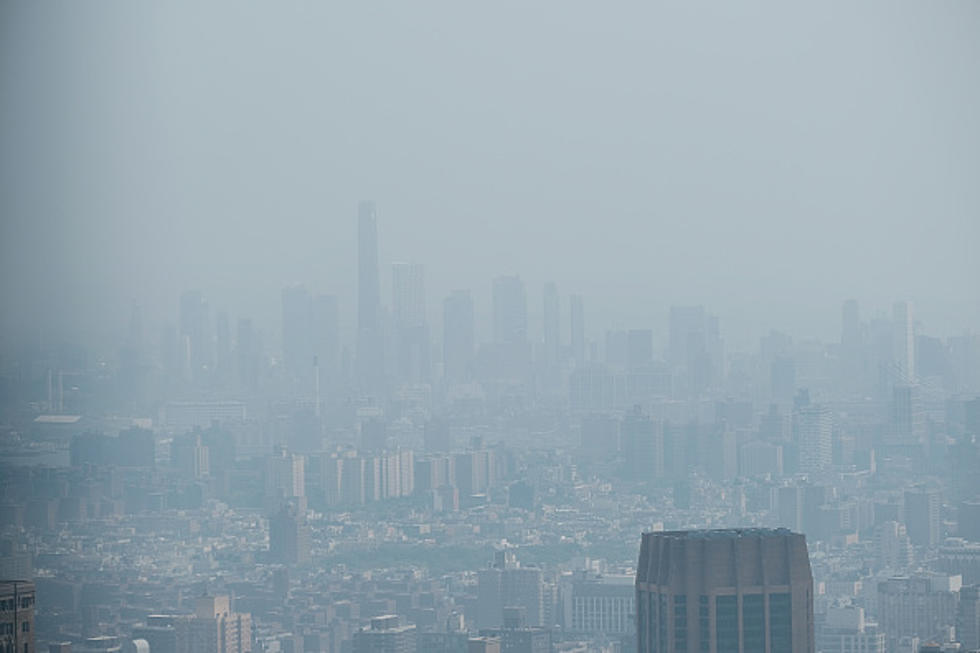 Avoid Outdoor Activities in New York State
Getty Images
This was the first full week of June and back on Saturday and Sunday, many residents were looking forward the weather week ahead. It was forecasted to be mostly sunny both Monday and Tuesday, with partly sunny skies after that.
Unfortunately, other forces decided to steal away the sunshine from Western, Central and Upstate New York this week.
You have probably noticed that there's a thick haze to the air today and even yesterday. That's due to the Quebec wildfires, which have brought smoke down to New York and much of the northeast. The air quality was horrible on Tuesday and it looks to get even worse on Wednesday morning.
Those in New York are urged to limit outdoor activities.
The NYSDEC has issued an air quality alert, which will go from now through tomorrow. The most dense smoke cover for Western New York will come Wednesday morning.
Those who have respiratory issues should avoid being outside tonight and tomorrow. The air quality is the worst we have seen it in some time.
The bad news (on top of the wildfire smoke blowing into the region) is that the weather turns cooler and cloudier on Thursday and Friday. Those temperatures should increase by next week.
If you don't have to be outside over the next 48 hours, then it's probably best you avoid it. There's a scent to the air that makes it feel like there's a bonfire nearby. It's not very fun being outdoors right now, but hopefully it improves by the weekend.
26 Highest Paying Jobs in New York State
It's getting harder and harder to make ends meet living in New York State. So we researched the 26 highest paying jobs in the state. Hudson Valley Post analyzed the most recent data from the
U.S. Bureau of Labor Statistics
to craft our list.
Your Ghost Guide to The 50 Most Haunted Places in New York State
Three Places With the Most Bigfoot Sightings in New York State
The top three places with the largest concentration of Bigfoot sightings in the State of New York.