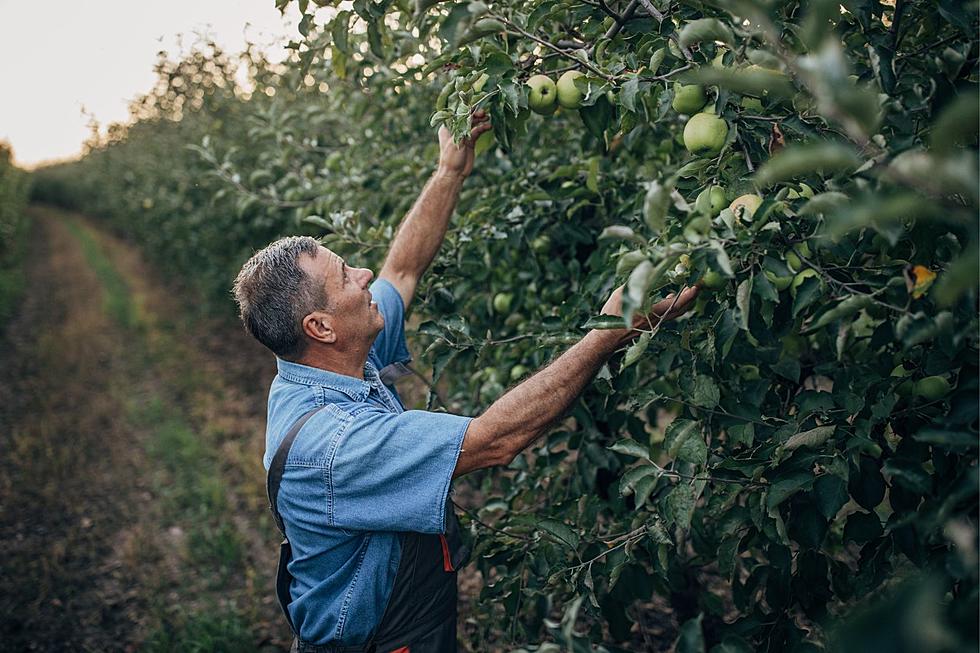 Some Orchards Already Reporting Massive Crop Losses In New York State
(Canva)
It is almost peak apple picking season but unfortunately, some apple orchards here in New York are already saying they've seen huge crop losses.
New York is known for their great apple-picking
New York has been known as "the Big Apple" for a long time now.  According to The History Channel, New York is the country's largest apple producer after the state of Washington.  One of the biggest reasons why is the climate here.  The lakes tend to keep the temperature just right for peak growth and the soil is just about perfect too.  However, something happened this year that might have killed a bunch of the crops for some orchards across New York.
A late frost may be a contributing factor to the loss of apples
According to Gregory Peck, an associate professor of horticulture at Cornell University, it was a frost that occurred on May 18th of this year that may have killed the blooms on a bunch of trees across the state.  Some farms have already reported a loss of as much as 95% of their crop.  He says though that it's not 95% of the apples across the state.  It's actually about 20% of the total volume of the state (which is still a significant amount of loss).  Some of them are just fine, but many of those farms have lost just about everything.
The difference is the location in the state
How did some orchards see little to no damage and others lost just about everything?  Peck says it's all about the location of the orchard.
"Orchards that are closer to large bodies of water, Lake Ontario or the Finger Lakes for example, are protected because the water tends to keep the air temperature cooler which typically makes it so that the trees will bloom a little later when there's less chance for a spring frost event. Being in a valley also helps." - Gregory Peck
When the winters are warmer, that will tell the trees that they can bloom earlier.  If they do, and there's a frost, the loss of those blooms could mean the loss of fruit around this time of year.
It's important that you support your local farms and orchards.  If you get a chance to get out and pick some apples this fall, do it. Your support literally puts food on the tables for some of these farmers and their families.
9 Places To Pick Apples In WNY
Top 20 Pumpkin Patches You Need To Visit In Western New York
10 Best Towns in in New York State for Fall 2023
We're just about at the fall season, which means festivals, pumpkins, fall foliage and more. Here are the 10 best towns for autumn in New York state.