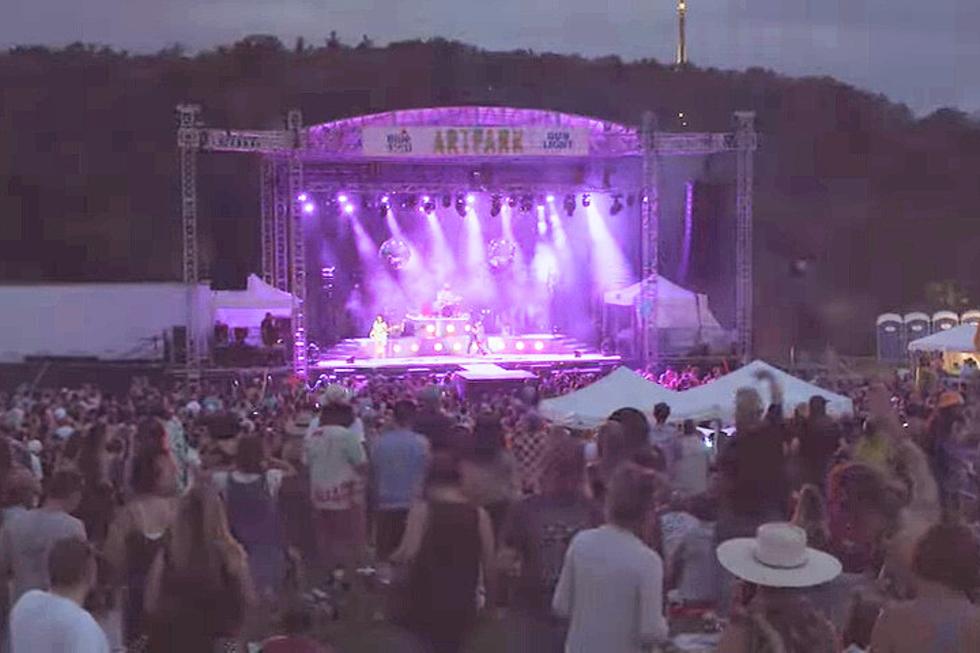 Going To Artpark This Summer? Here Are The Best Places To Park
YouTube/Canva
Summer concert season is here, and fans all over Western New York will be making the trip to Lewiston for concerts at Artpark. 
With acts like Ben Folds, Tori Amos, Richard Marx and Modest Mouse bringing huge crowds to Artpark, it's a good idea to have a game plan before you head out there.
One of the biggest questions asked by Artpark concert-goers is, "Where the heck do I park?"
Here's Where You Can Park At Artpark In Lewiston
If you're going to a show at Artpark's amphitheater, you can park in one of the four on-site parking lots for $6 per car ($3 if you're riding in on your motorcycle).  Parking lots A & B (also known as the upper lots) are located at the end of Portage Road, and parking lots C & D (the lower lots) are located at the end of South Fourth Street. 
However, if you're attending a concert inside the mainstage theater, those prices will increase to $10 per car and $5 for motorcycles.
Both venues charge $18 for limos and $35 for buses to park.
Keep in mind that if you do decide to pay to park in one of their lots, concert-goers have said that the lot does accept credit cards, so you don't necessarily need to bring cash with you.
How To Save Money On Parking For An Artpark Concert
However, according to some Buffalo Redditors, there's a few tips and tricks that can save you some cash on parking before the show. 
Whether you've never been to a show there, you don't want to get stuck in traffic after, or you just want to save some cash - here are some insider tips on where to park for a concert at Artpark.
"I always park on the Main strip, Center St., facing the thruway, and walk from there. A bit of a walk though, but easy to just pull out and drive home from there afterwards."
"You can park at the upper lot and it's super close to the venue and also to the trails. I've seen it $5 for concert days, but if you go in early enough you can get in for free if you are going to walk on the trails. I have never been to a concert there. I just walk in the gorge a lot there but it does seem like a great venue with the view of the gorge behind it."
"You can also park in the village of Lewiston too and walk, maybe a 10 minute walk but you beat a lot of traffic and can get back on the 190 pretty fast."
"I always park in the spots next to Tops. I think it's the parking for Academy Park. There are spots along the street to the right of Tops. It's free, and about a 15 minute walk to the stage. Super easy to get out of."
"I always park by the pizzeria at the bottom of the hill that leads there."
If you decide to skip the designated parking lots and find your own parking near the venue, you should know that these "secret" spots near Artpark tend to fill up quickly, so it's best to get there early.
Taking Uber Or Lyft To Artpark?
Of course, one of the easiest ways to get to Artpark with as few parking headaches as possible is to take a rideshare there. The dropoff point for Uber and Lyft is pickup/drop off is at Tuscarora between South 4th and Seneca.
It's gonna be a great summer of music at Artpark! We can't wait.
Country Concerts in Buffalo, New York
Here are all of the country concerts happening in Western New York.