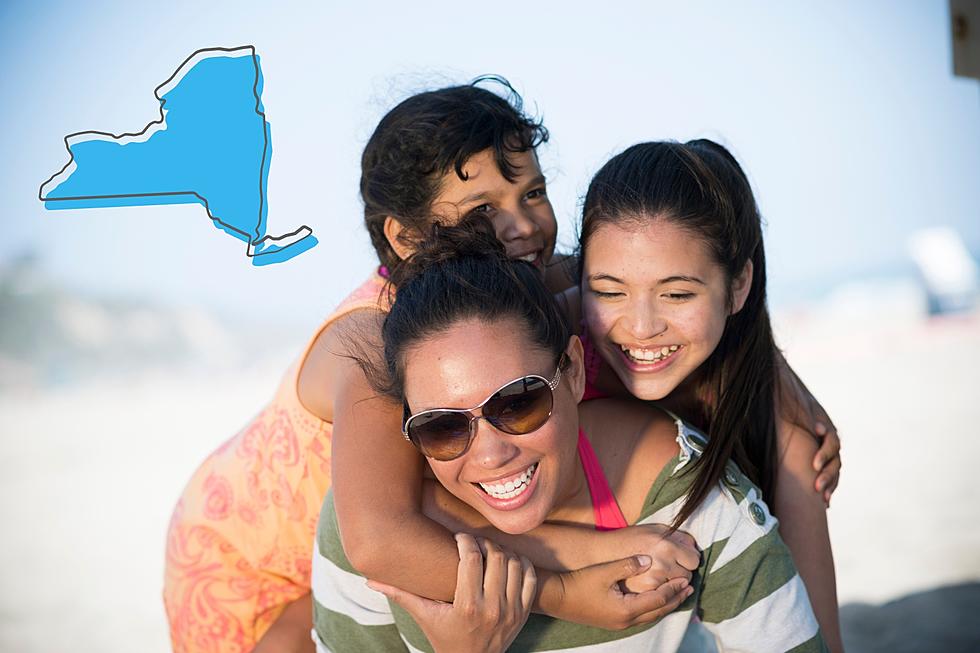 This Is The Best City For Single Moms In New York State
Canva
Moms
, you get it. 
Being a mother, though rewarding, is challenging - especially if you're doing it all without a partner. 
If you're a single mom, a huge chunk (or sometimes all) of the responsibility of raising your kids lies on you. Motherhood without a supportive co-parent, family, friends, or community can be overwhelming to do alone. 
Which Cities In New York State Are Good For Single Moms?
According to LawnStarter, some cities set single moms up for success better than others. They analyzed 200 large cities in the US, looking at different metrics like affordability, safety, available child care, community support, quality education, and health care. 
Their list named three cities in New York State that measured up to be great places for single moms to consider raising their kids. One city in Western New York stood out from the rest. 
Buffalo Is The Best City For Single Moms In New York State
According to LawnStarter's list, Buffalo is the top city for single moms in all of New York State, ranking number 10 out of 200 cities. 
Following close behind Buffalo was Rochester, New York, in the number 11 spot, and Syracuse, New York, at number 15. 
All three Upstate New York cities had high rankings in the "home and outdoor space", "work-life balance", and "community support" categories.
Buffalo also had high rankings in these metrics:
Availability of Job Protection in Paid Family Leave Policy  - 1st

Cost of Living - 6th

Uninsured Rate for Women - 10th

Single Moms per 100,000 Residents - 15th

Share of Residents Within 10-Minute Walk of a Park - 25th

Child Care Workers per 100,000 Residents - 26th
You can check out the full list of 2023's Best Cities For Single Moms here. 
11 Places Single People Can Meet in Western New York
We've rounded up a list of ideas on places single Buffalonians can check out to potentially meet their next Buffalove - in REAL life, not through a dating app profile.
Raining? 10 Fantastic Places For Kids In Buffalo, New York