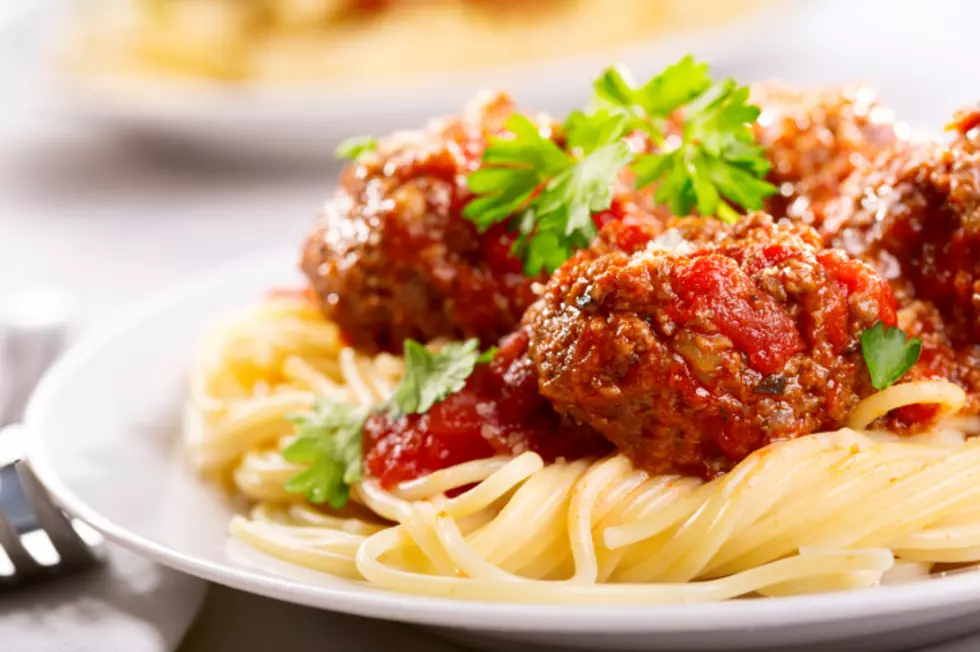 Buffalo Restaurant Named One Of The Best Places For Pasta In New York State
Nikolay Trubnikov
One of the best Italian restaurants in New York State is right here in our backyard in Western New York.
Drive Home With Dave Fields Every Afternoon from 3-7pm on 106.5 WYRK
Onlyinyourstate.com put out a list of the best Italian restaurants with amazing pasta in the entire state of New York and only one Western New York place made the list.
Coming in at number 2 on the list is Ilio DiPaolo's. Located at 3785 South Park Avenue in Blasdell got high marks for their ambiance and pasta dishes.
Illo DiPaolo's was first opened by legendary wrestler Illo DiPaolo in 1965 after he retired from wrestling and moved back to Western New York. When the restaurant was first opened, it was opened as a pizzeria and later turned into a full restaurant.
Currently, besides the restaurant, Illo DiPaolo's also offers a banquet hall and catering menu.
This is not the first time Illo DiPaolo has won a major award. They were named the second-best Italian restaurant in Upstate New York by nyup.com and they also won the award for best red sauce and best eggplant dish.
Illo DiPaolo is open Tuesdays through Thursday from 3 pm until 9 pm, Fridays from Noon until 9 pm, Saturdays from 2 pm until 9 pm, and Sundays from 2 pm until 8 pm.
You can dine-in, take out and order online. Check out their website HERE.
Besides amazing Italian food, Illo DiPaolos gives back to the Western New York community in the form of the Illo DiPaolo scholarship fund. If you have a student in Western New York who is interested in applying, you have until March 18th to apply for the 2022 scholarship. You can apply HERE.
Check Out The 9 Best Patios Bars In Buffalo According To Yelp
Summer weather is here in Western New York and that means we have about 3 to 4 months to get out and enjoy it.
Here are the best bars for live music in Buffalo according to Yelp.
Live music is slowly returning to Western New York. Here are some of the best places to catch live music according to Yelp.
Best Spaghetti Restaurants For 2022 In Buffalo