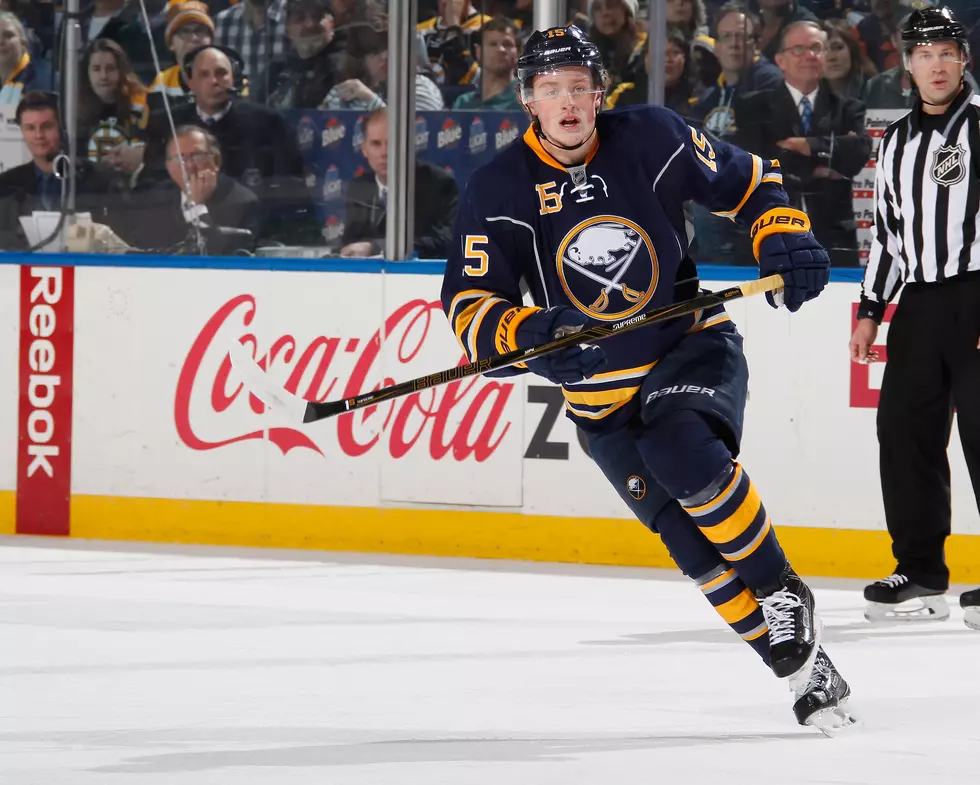 Big Change for Jack Eichel This Fall
(Getty Images)
Entering his fourth season with the Buffalo Sabres, Jack Eichel will be sporting a new look this fall.  He's worn jersey No. 15 since his rookie season, but beginning with the 2018-19 season he'll be wearing No. 9.
Eichel has worn No. 9 for most of his life as a hockey player and with Evander Kane having been dealt to San Jose last spring, No. 9 was available.  Eichel said "For a long time, the number nine has always been a part of my identity as both a person and a player.  I felt it was the right time to make the change as I begin the next phase of my career as a Sabre."
The switch causes a problem for the large number of fans who have already purchased No. 15 Eichel jerseys.  So the Sabres have an offer that's available exclusively at the Sabres Store at KeyBank Center.
Fans that currently own an officially-licensed Eichel jersey with the No. 15, the Sabres Store will offer a $49.00 credit toward the purchase of a new adult Eichel No. 9 jersey or $29.00 toward the purchase of a youth jersey.  The Sabres Store is open Monday thru Friday 10 am to 5 pm.  More information is available at 716-855-4140.
With just one number on his jersey instead of two, don't you think it'll make room on the front of the jersey for the letter "C"?  I have a feeling that's coming next.