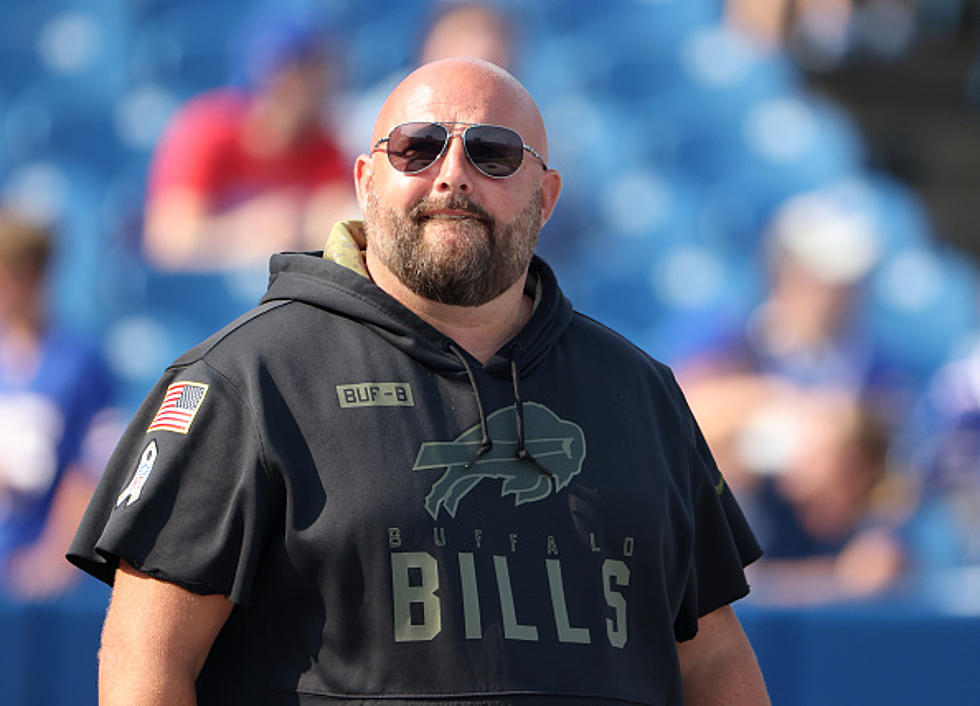 Bills' Coach Brian Daboll Faces Heartbreak Again As Prayers Pour In
Getty Images
The Buffalo Bills are facing a tough morning after a loss on Monday night football but also a tragic bit of news that was passed along during the broadcast.
Buffalo Bills offensive coordinator Brian Daboll lost his grandfather before the game in Tennessee on Monday. The news comes just weeks after Daboll and his family shared the news about his grandmother passing away.
Buffalo Bills fans know that Brian Daboll was very very close to his grandparents and this was not only tough for his family, but the Buffalo Bills fan base and family as well.
I can't imagine trying to stay focused during your job after hearing news about someone you love so dearly passing away. Brian Daboll is a true professional and a strong person and certainly has all of our prayers this week.
It was a tough loss for the Buffalo Bills with a final score of 34 to 31 on Monday Night Football in front of a crowd that seemed more like a Buffalo Bills home game then a home game for the Tennessee Titans. With over 35,000 Buffalo Bills fans in attendance you could hear the roar of the crowd for every single big play the Buffalo Bills had.
The Buffalo Bills now can enjoy some rest and a bye week as they prepare for the next home game in Orchard Park happening on Halloween day October 31.
Our thoughts and prayers and our sincerest sympathies to Brian Daboll and his family and the rest of the Buffalo Bills organization as they deal with this incredible heartbreak for The Daboll family.
6 Must-Try Spots in Buffalo for the Perfect Wings on Game Day
Top 20 Pumpkin Patches You Need To Visit In Western New York