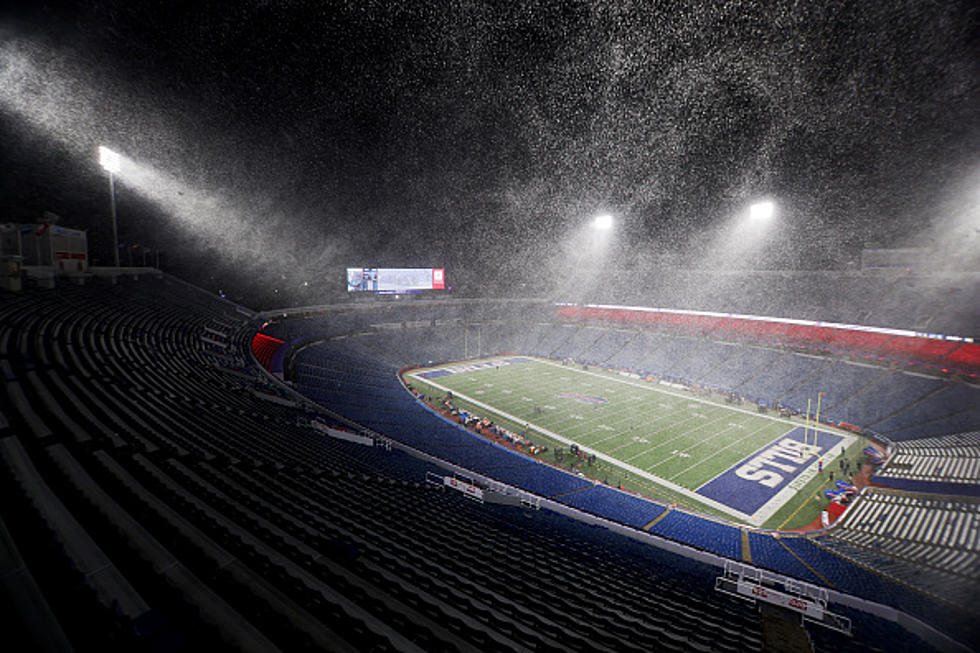 Bills Fans Have To Root For This NFL Team This Weekend
Getty Images
The Buffalo Bills are preparing to play their week 15 game against the Carolina Panthers at Highmark Stadium this Sunday.
The Bills are currently 7-6 and holding down the final playoff spot (the 7th seed) in the AFC standings. That's because the Bills have lost two straight games -- one to the New England Patriots, and the other to the Tampa Bay Buccaneers in a brutal ending that left Bills fans with a bad taste in their mouth.
The AFC is a logjam right now, as just two games separate seeds 1-10. The Bills currently have a 66 percent chance to make the playoffs, but that number is roughly 85 percent if they finish 3-1, even with that loss against the Patriots on December 26th.
So, who should Bills fans root for this weekend?
In case you were not aware, the NFL will have games on Saturday this weekend. That's the day Bills fans are closely looking at because there is one game that will have a major rooting interest for Bills fans, assuming those fans still think they can win the AFC East.
The Patriots will play at the Indianapolis Colts this Saturday at 8:30 pm. The Pats are 9-4 with the Colts at 7-6.
Yes, the Colts are tied with the Bills, and hold the tiebreaker with their head-to-head win, but Bills fans who want to win the division have to root for the Colts to beat the Patriots.
Here's how easy winning the division is made out to be with a Colts victory on Saturday.
If New England loses to Indianapolis, the Bills now control their own destiny when it comes to not only making the playoffs, but winning the AFC East.
This is assuming the Bills can win out. If they win their last four games (including the Patriots game in Foxborough), and the Patriots lose this Saturday, the Bills win the AFC East. That's due to the tiebreaker of division record. In this scenario, both the Bills and Patriots are both 11-6, and after head-to-head tiebreakers (both teams win a game), the next tiebreaker is division record, which the Bills will have over New England at 5-1.
So, if you still want to win the AFC East, root for the Colts on Saturday night.
LOOK: 15 Discontinued McDonald's Menu Items
How Many in America: From Guns to Ghost Towns
Can you take a guess as to how many public schools are in the U.S.? Do you have any clue as to how many billionaires might be residing there? Read on to find out—and learn a thing or two about each of these selection's cultural significance and legacy along the way.
The 100 Best Places to Live on the East Coast