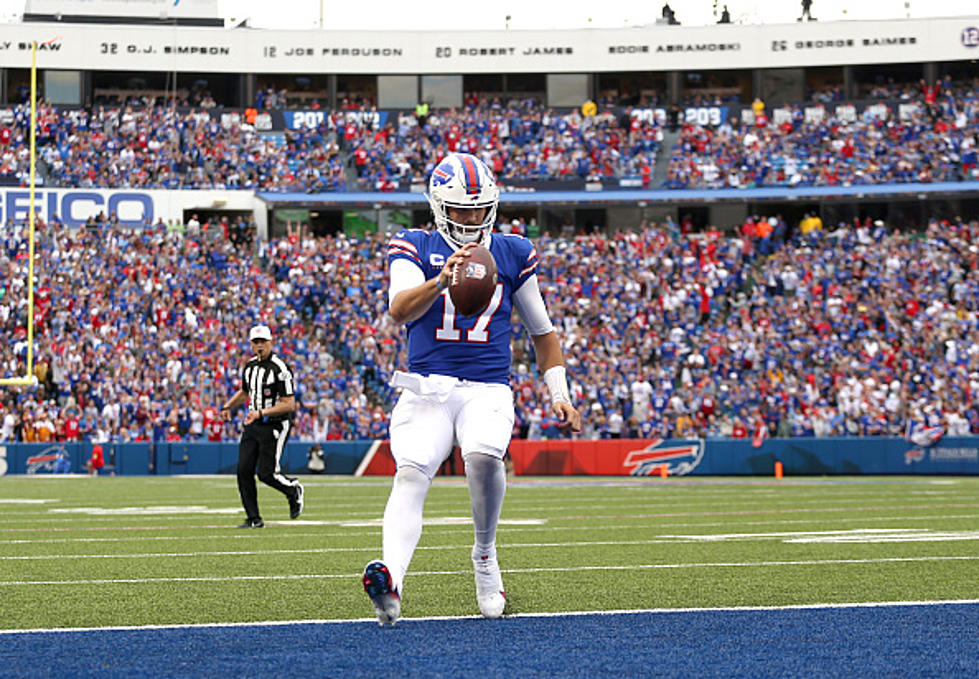 The Buffalo Bills Could Play Home Games Elsewhere Before 2026
Getty Images
The Buffalo Bills officially have a new stadium agreement with Erie County and New York State.
It's a 30-year lease for an open-air stadium to be built on Abbott Road in Orchard Park, across the street from Highmark Stadium. It won't become 100 percent official until New York lawmakers sign off, which is considered a formality.
The Bills will play at Highmark Stadium until 2026, which is the expected completion of the new, yet to be named stadium of 62k capacity.
While the Bills are planning on playing games at Highmark Stadium through the 2025 season, it's not a slam dunk they will.
Nick Veronica of WIVB pointed out on Twitter that the Bills new stadium memorandum of understanding, states that if Highmark Stadium is deemed "unsafe" to play before the new stadium is completed, then the team would have to play its home games elsewhere in New York State.
However, the team could play outside of the state if they and the NFL cannot find a suitable location. That's interesting.
If you remember back in 2014, the Bills moved a November home game against the New York Jets to Detroit's Ford Field. That was because of Snowvember.
The Bills could have played at locations such as the Carrier Dome but parties involved chose not to. Would that happen again here?
The 2021 stadium study said the upper deck at Highmark Stadium would need to be replaced by 2027, so there is some worry about the structural integrity of the stadium; and if you've been there lately, you may have noticed cracks and considerable wear and tear.
Both the Minnesota Vikings and Seattle Seahawks had to play home games at college venues before their new stadiums were ready, as did the Tennessee Oilers, before they became the Titans after moving from Houston.
Bills Mafia's Wishlist For The New Buffalo Stadium
The Bills are building a new stadium and here is a wishlist from Bills Mafia.
LOOK: Here are the pets banned in each state
Because the regulation of exotic animals is left to states, some organizations, including The Humane Society of the United States, advocate for federal, standardized legislation that would ban owning large cats, bears, primates, and large poisonous snakes as pets.
Read on to see which pets are banned in your home state, as well as across the nation.
RANKED: Here Are the 63 Smartest Dog Breeds
Does your loyal pup's breed make the list? Read on to see if you'll be bragging to the neighbors about your dog's intellectual prowess the next time you take your fur baby out for a walk. Don't worry: Even if your dog's breed doesn't land on the list, that doesn't mean he's not a good boy--some traits simply can't be measured.