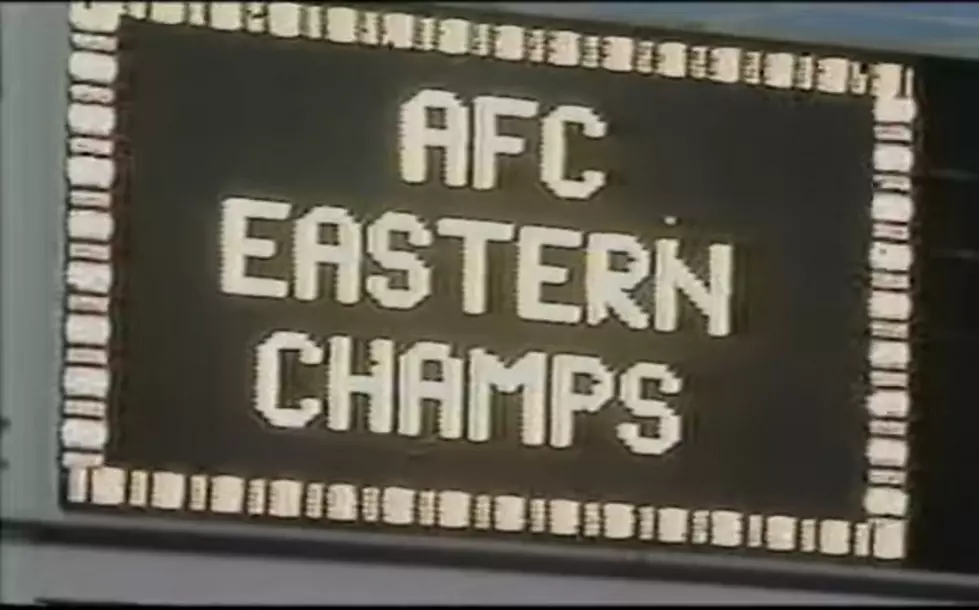 Remember This Historic Bills/Jets Matchup From 34 Years Ago?
(YouTube via Classic Buffalo Sports Videos)
The Bills and Jets have a long history of hate for each other.  But this regular season matchup from 1988 seems to stand out from the others.
Click here for more Buffalo Bills content
These two teams have been going head-to-head for a long time now.  Being in the same division, the Bills get to see the Jets twice every single year.  Since 1960, they've played each other 124 times.  Buffalo leads the series in wins 67-57 and has outscored the Jets in points with 2624-2509.
While there have been a ton of great games between these two teams, very few stand out like the regular season matchup between the Bills and the Jets at Rich Stadium in 1988.  The Bills were hoping to clinch the AFC East and it was still early in the season. If they could get it done, it would be the earliest clinching of the division since they moved to a 16-game season. The date was November 20, 1988.  The Jets came to Buffalo for an incredible matchup that would come down to the last seconds of overtime to win.
It was a rainy day and neither offense was able to score a touchdown all day.  The game was eventually determined by field goals from Jets kicker Pat Leahy and Bills kicker Scott Norwood.
One of the biggest plays that stands out to me though is the blocked field goal by Fred Smerlas.  There was just 25 seconds left on the clock.  The Jets had a chance to kick the go-ahead field goal and potentially win the game.  But it was blocked by big #76 (Fred Smerlas) to send the game to overtime.
The Jets won the coin toss and got the ball.  But on just the second play from overtime the Bills force a fumble and recover.  They're able to get into field goal range and Scott Norwood kicks one of the ugliest game-winners ever.
Almost immediately fans stormed the field and tore down the goal posts.  It was insane!  Or as Van Miller (the voice of the Bills at the time) would have said...it was fandemonium.
Amazing Shirts Any Bills Fan Will Love As A Gift
Whatever your style - classic, retro, funny, or chic - these shirts that you can get on Etsy are way better than the basic Bills merch in the team store.
6 Of The Best Buffalo Ugly Christmas Sweaters For 2022
Bills Mafia's Wishlist For The New Buffalo Stadium
The Bills are building a new stadium and here is a wishlist from Bills Mafia.