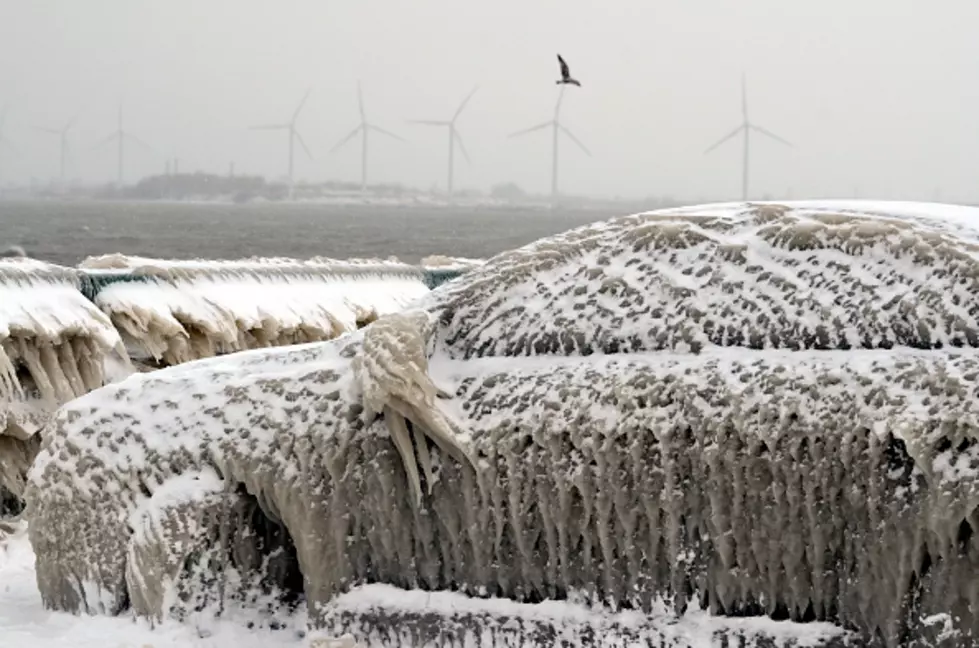 Historic Bomb Cyclone For New York State
Getty Images
If you have been near a store over the last couple of days, you probably have been very frustrated. Not only are there last minute shoppers looking for Christmas gifts, they are stocking up on essentials for the next major weather event.
The forecast has been focused a little more on what will be a historic shift in temperature and wind speed. As the storm moves across the Great Lakes and mid-west, it is about to get nasty.
A historic "bomb cyclone" has been predicted for the region in what will be the coldest Christmas weekend in decades!
This is going to be a LIFE THREATENING situation and it is best to hunker down and be ready. Many people are saying that there is too much panic. The issue is that people are trying to get to see loved ones and will be traveling in this storm. What exactly is a bomb cyclone?
A bomb cyclone refers to a low-pressure system that "bombs out" or undergoes "bombogenesis," which means its minimum central pressure drops by at least 24 millibars within 24 hours. Basically, it's a storm that intensifies very rapidly, bringing intense impacts such as heavy snow, rain, high winds and coastal flooding.
There are some predictions that the Great Lakes will see waves pound as high as 20 feet in some spots! From Buffalo to Chicago, there is a legitimate fear of power outages that may last days. Get ready and be safe!
Best Country Albums of 2022 - Critic's Picks
This list of country music's best albums from 2022 separates artists who aim to make great albums from those simply looking to record great songs. Only one artist found below notched a solo No. 1 country airplay hit this year. Popularity doesn't always equal quality.
It's not that albums from country music's most notable hitmakers aren't any good. Count
Luke Combs
and
Thomas Rhett
as strong honorable mentions for this list but both were edged out by a group that in some ways didn't have to worry about the confines of commercial success.
Randy Houser
and
Muscadine Bloodline
are independant artists.
American Aquarium
is too and
Ashley McBryde
released the sort of album you'd expect from an indy act.
The lesson is country fans need to look deeper for the most daring, creative music of 2022.
Every Movie Theater Candy, Ranked From Worst to Best