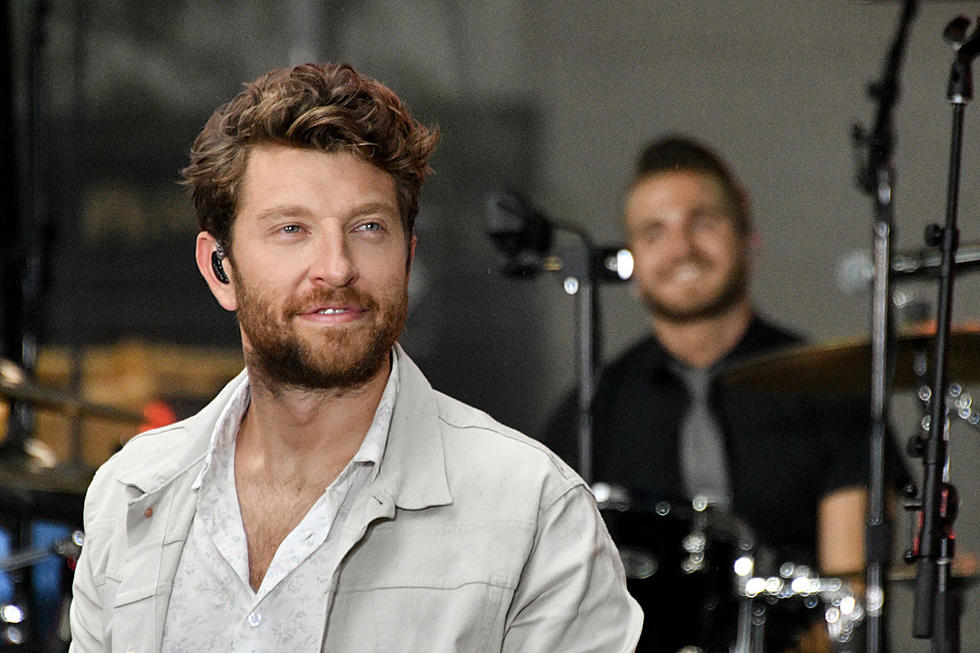 Brett Eldredge and His Dog Edgar: Two Celebrities Enjoying Life
Mike Coppola, Getty Images
"Where's Edgar?" That's typically the first question Brett Eldredge gets from fans, media and pretty much everyone except for his mother.
And that's only because she's probably watching him. The dog travels with the "The Long Way" singer, unless he's being attended to by his mother or manager. You will not find him at meet and greets, with one exception, and you won't find him in front of enormous, table-top-sized photos of himself. Yep, that's a thing.
It's been a year since Eldredge brought Edgar home. During a media event to celebrate the recent release of his new Brett Eldredge album (available now) the singer acknowledged that his dog is famous, but that wasn't his intention. "He hasn't gotten his own (tour) rider yet," the singer deadpans when asked how the dog is handling celebrity, a variation of "Where's Edgar?"
"I swear to God when he's on camera he knows it, and sometimes he doesn't want to be on camera," he adds.
Edgar and Eldredge are co-stars of each other's Instagram and Snapchat pages. When he first brought the puppy home the singer promised he wouldn't share videos of his dog every week, and he hasn't. It's been more like every day ... but come on, are you mad about it?
"I never planned on making him a celebrity dog, at all," Eldredge admits, "But he's always there with me and people love him for it. And I love him so I share it with the world."
He's literally a member of the family. "My mom is always worried about him like she would my own kid, or me," he says.
Fans have started to demand the dog, and sometimes Eldredge obliges but a recent incident with a giant Edgar head sign gave the pup a scare. He needs more fans like Lily, a little girl who got to meet the dog one-on-one in a meet and greet. Being a good dog dad, he says, is something else he's good at.
So, Where Is Edgar? We Asked During Last Question