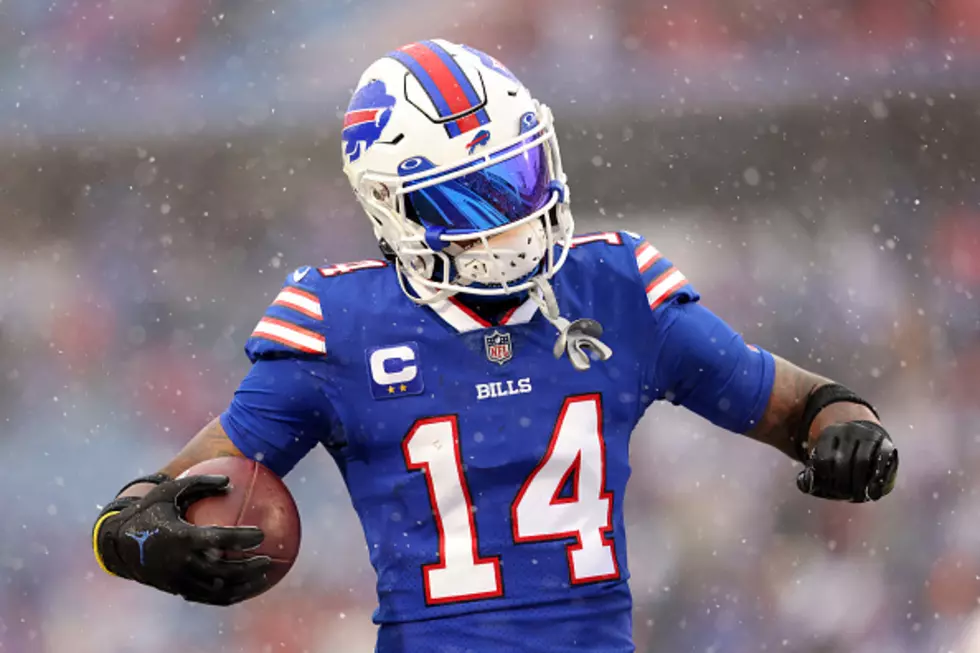 The Sweetest Buffalo Bills Car Of All Time
Getty Images
This is sweet.
Look at this sweet car with the Buffalo Bills zubaz print that one graphic artist in Western New York made. Imagine seeing someone drive down Transit Road through Lancaster or Amherst with this Tesla. Incredible.
I know that football season is over, but we are still tracking all things Buffalo Bills. Here are some updated highlights in the off-season of the Buffalo Bills.
Season ticket prices are going up according to the Buffalo Bills. They are, on average, going to go up about 12%. The cheapest season ticket is now $550, which includes taxes and fees. There are currently over 6,000 on the wait-list. You can see what the Buffalo Bills said here.
According to Casesar's Sportsbook, the Kansas City Chiefs are the best odds to win the Super Bowl in 2024 at +575 followed by the San Fransisco 49ers at +600 and the Buffalo Bills at +700
Head coach Sean McDermott is going to be inducted into the hall of fame where he went to college, William & Mary Athletics Hall of Fame in March.
The Buffalo Bills have a brand new wide receivers coach. They have hired Adam Henry to replace Chad Hall.
The Buffalo Bills have started a partnership regarding CPR in the wake of Buffalo Bills safety Damar Hamlin's scary incident during the game between the Cincinnati Bengals and the Buffalo Bills. The Buffalo Bills have teamed up with the Buffalo Libraries to give out CPR kits at all 37 Buffalo Public libraries. This will be during the start of March this year.
Go Bills.
Former Buffalo Bills That Are Now Playing In The XFL
One Sentence That Will Immediately Enrage Buffalo Bills Fans [LIST]
Disclaimer: If you're a Buffalo Bills fan and feeling slightly annoyed today, you're about to fly off the handle.