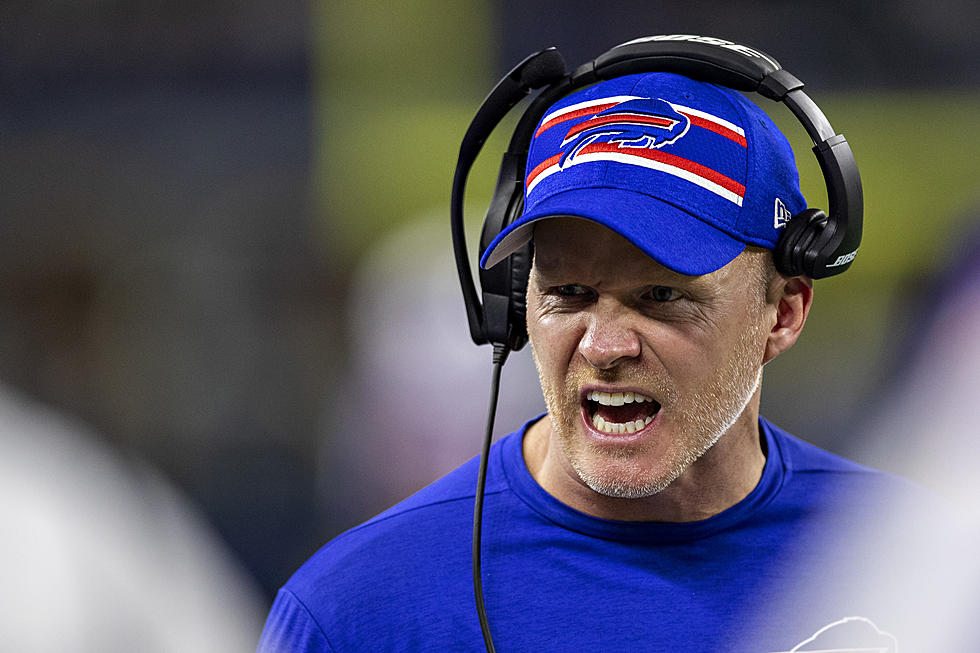 Buffalo Bills Coach Sean McDermott Named Coach Of The Year by NFL Execs
Getty Images
The "NFL Honors" awards will be handed out on February 1st at the Adrienne Arsht Center in Miami and if it was up to NFL execs, the Bills head coach is getting one of the highest honors.
According to NFL.com, McDermott edged out Ravens coach John Harbaugh and 49ers head man Kyle Shanahan.
Enter your number to get our free mobile app
The Bills second playoff berth in three years since he's been head coach, the incredible defense, his 10-4 record didn't hurt, and the fact that he was winning with a young quarterback was a big help too.
His work is far from done however.
McDermott still has a chance to lead his team to the first AFC East Championship since 1995.  They will take on the current AFC East champs on Saturday.
The Bills will have to win their last two, and the Patriots will have to lose their last two in order for the Bills to be crowned champs.