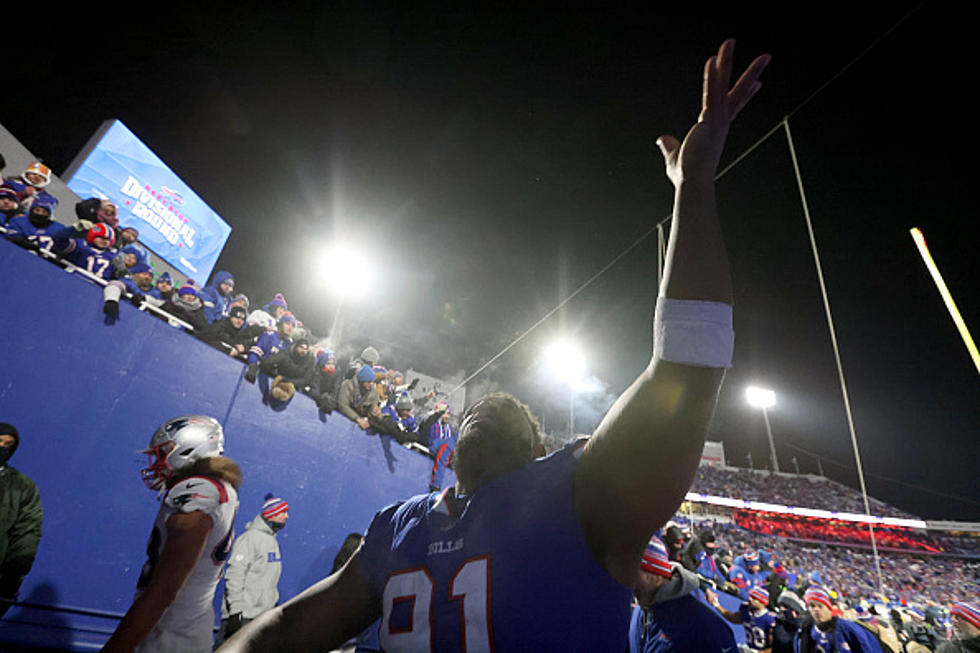 Buffalo Bills Make a Shocking Move This Past Weekend
Getty Images
The Buffalo Bills will have mandatory minicamp from June 13-15. It's the final off-season workout program before the Bills players will have off until the start of training camp.
The Bills have been a topic of discussion with fans and media over the last two months, in regards to star wide receiver DeAndre Hopkins.
Hopkins was released by the Arizona Cardinals last week and was in numerous trade talks before that. His services are wanted by many Bills fans but the Bills' lack of cap space is a problem for trying to sign the all-pro.
Instead, the Bills decided to make another major move and it shocked quite a few fans and media members.
On Saturday afternoon, ESPN's Adam Schefter reported that Buffalo signed defensive tackle Ed Oliver to a 4-year, $68 million contract extension. The new contract locks Oliver in to Buffalo through the 2027 season. $45 million of the new deal is guaranteed.
Spotrac has the Bills at $1.4 million in cap space. It's unclear how much more this new contract extension would create for the Bills right now, if any.
Oliver was considered by some, if not many, to be gone after the 2023 season. He had one year remaining on his rookie contract.
Since 2019, Oliver has had many moments of greatness but also many moments that left fans wanting more. He's a very good starting defensive tackle but he has yet to become the star force that a top-10 pick should be at the defensive tackle position.
It remains to be seen if this contract was a good decision. The Bills are paying big money to Oliver now and 2023 must be a season he proves he can be one of the best DT's in football.
The Newest Buffalo Bills Jersey Numbers
16 Buffalo Bills With Some Of The Best And Worst Nicknames
15 Hilarious Buffalo-Themed Coffee Mugs For Bills Fans And More
In honor of National Coffee Day, here are fifteen sweet mugs to hold your hot cup of joe while proclaiming your love for Bufflalo.