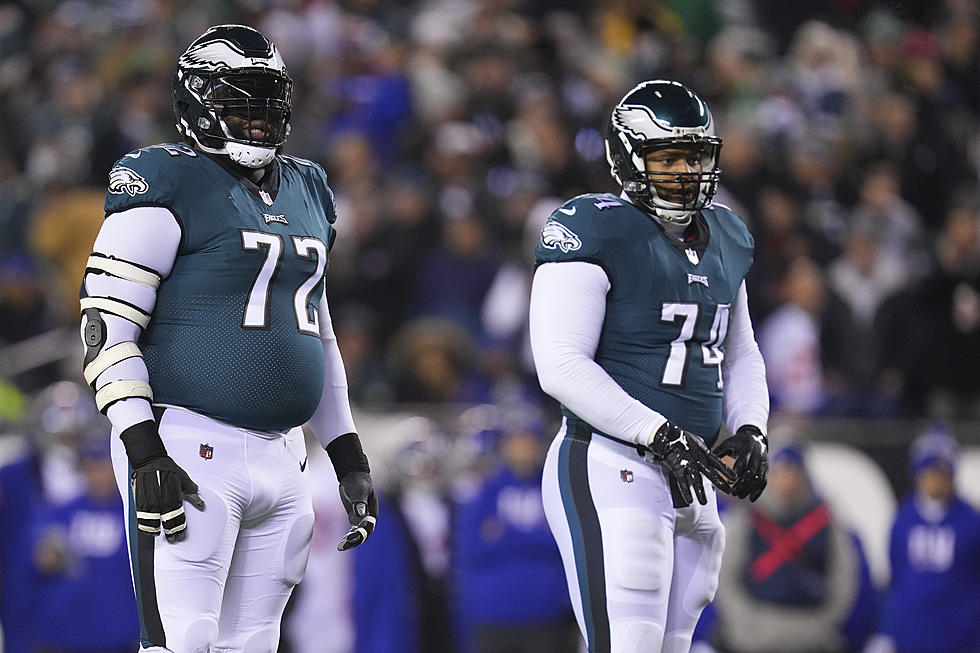 The Buffalo Bills Sign Veteran Run-Stopping Defensive Tackle
Getty Images
The trade deadline was on Tuesday and the Bills made a move.  Today, they've made another to shore up the defensive line.
The Bills lost more than just a game when they traveled to London to play the Jacksonville Jaguars.  They lost a major player at just about every level of the defense that day.  Not only did they lose linebacker Matt Milano, but also a guy who was having a huge season at Defensive Tackle, Da'Quan Jones.  They still have not commented on how long either of them will be out.
Today, they made a move to add some depth to the defensive line.
The Bills have signed Defensive Tackle Linval Joseph
Today, the Buffalo Bills signed two-time Pro-Bowler Linval Joseph.  He was a free agent who was most recently with the Philadelphia Eagles in 2022.  According to the Bills, Joseph started 8 games with Philly and had played for the Chargers, Vikings, and Giants prior to his stop in Philadelphia.
Joseph is known around the league as a bit of a run-stop specialist.
The Bills placed Kaiir Elam on Injured Reserve
Yesterday Bills GM Brandon Beane had hinted that the Bills were in talks with a defensive tackle and that nothing had been set in stone yet.  He also mentioned that they were thinking about shelving last year's first-round draft pick Kaiir Elam to help him get healthy for a while.  He's been dealing with an ankle issue and they figured they could help him to get healthy and clear up a spot on their roster by putting Elam on IR.
The Bills will be back in action with a Sunday night game against the Cincinnati Bengals this week.
Think you know who has played for the Bills in the past?  Take the quiz to show what you know!
Gallery Credit: Brett Alan
Former Buffalo Bills That Are Now Playing In The XFL
Gallery Credit: Brett Alan
10 Easy, Make-Ahead Tailgate Recipes For Bills Games
Here are some easy, make-ahead recipes to bring your tailgate party to a new level.
Gallery Credit: YouTube/Canva