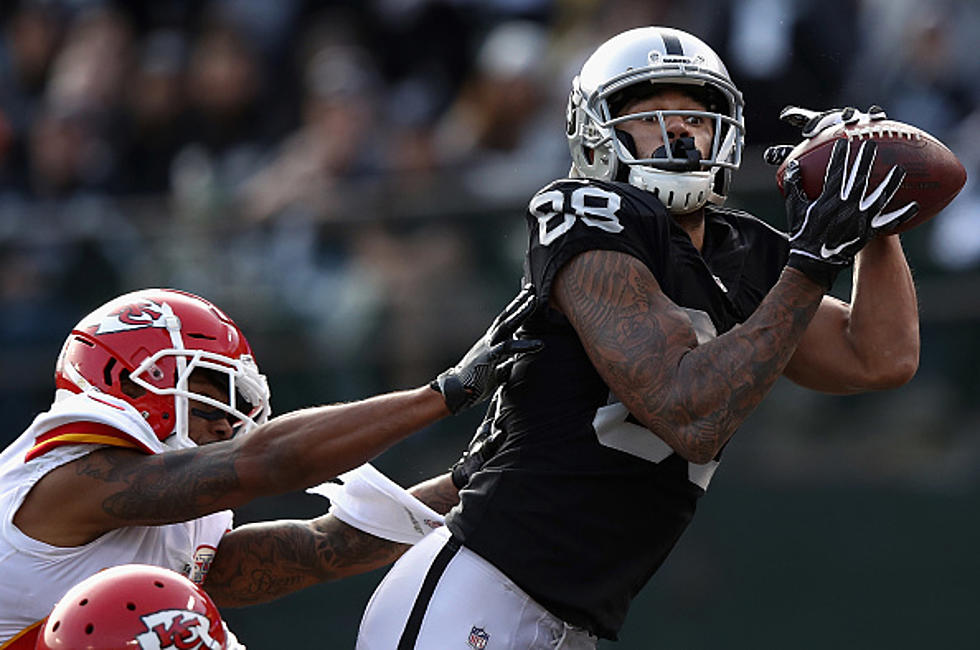 The Buffalo Bills Have Signed a Wide Receiver
Getty Images
The Buffalo Bills only have mandatory minicamp left in the 2023 off-season. After that, it will be training camp.
Despite the Bills having one of the best rosters in the entire NFL, there has been a lot of chatter about the team signing wide receiver DeAndre Hopkins.
Hopkins is now a free agent after being released by the Arizona Cardinals this past week. The 31-year-old wide receiver is still regarded as a very good receiver and would help a team like the Bills or Kansas City Chiefs. The problem is both the Bills and Chiefs don't have much in the way of cap space.
The Bills have stayed busy this week though. They signed offensive tackle Brandon Shell to a one-year contract, who will likely compete for an immediate backup spot at starting right tackle behind Spencer Brown.
On Thursday evening, the Bills announced another signing. It's a wide receiver but not DeAndre Hopkins.
The Bills have signed wide receiver Marcell Ateman.
Ateman was a 7th round draft pick of the Oakland Raiders in 2018. He spent four seasons with the Raiders organization before being briefly with the Arizona Cardinals in 2022.
Ateman was most recently with the St. Louis BattleHawks of the newly started XFL, where Ateman was the second overall pick.
He's 6 foot 4, which might be helpful for the Bills if he can make the 53-man roster. Then chances of Ateman making the roster are slim but as a practice squad player, that is very feasible.
The Bills should have their roster set for training camp.
16 Buffalo Bills With Some Of The Best And Worst Nicknames
22 Famous Buffalo Sports Phrases Every Die-Hard Bills and Sabres Fan Knows
Being a sports fan in Buffalo is sometimes like knowing a different language. Here are 22 of our favorite Buffalo sports phrases you already know if you're a huge fan! And if you're new here, here's how to catch up.
Best Free Agents Signed By The Buffalo Bills
The Buffalo Bills are gearing up for a run at the Super Bowl next season and some big-time free agents are already reaching out to the Bills looking to join the team. Check out some of the best free agents the Bills have signed in the past.